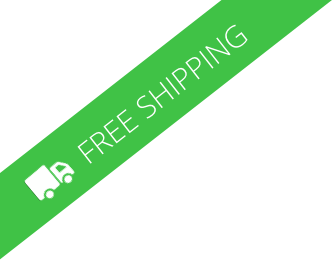 Image for Illustration purposes only. Actual product may vary
BRAND:

WEG

SKU:

1314936

CONDITION:

NEW

MODEL:

CFW-090107THZ
WEG CFW-090107THZ CFW-09 575V 3PH 100HP 107AMP VFD - CFW
Add to cart to see a price so low we can't advertise it!
NEW
Typically ships in: 1 day
Weight:

279.0 lb

Free shipping on orders over $20
Additional Description
The WEG CFW09 Series of Variable Frequency Drives incorporates the world's most advanced technology in drives for three-phase AC induction motors. The Vectrue Technology represents a significant advancement, allowing this new generation of WEG VFD's to combine V / F, Sensorless Vector and Closed Loop Vector (with encoder) control techniques all in one product. WEG innovated and simplified braking torque for special applications. Optimal Braking eliminates the need for the dynamic braking resistor in some applications allowing a simpler, more compact and economic solution.
Specifications
Motor Volts
575 V
Input Power Supply
3-Phase 575V to 690V
Motor CT HP
100
Motor VT HP
150
CT Amps
107
VT Amps
147
Braking Transistor
EXTERNAL
Frame Size
8E
Enclosure
NEMA 1
V/Hz Control
V/Hz or Sensorless Vector Control via parameter
Input Voltage
200-240V or 380-480V input voltage.Single or Three-phase input voltage up to 3HP/230V.
Current Overload Capacity
150 %
PWM Output
32 bit RISC microprocessor controlled PWM output
Switching Frequency
1.25 / 2.5 / 5 / 10 kHz adjustable switching frequency
Inputs
Six isolated programmable digital inputs. Two isolated programmable analog inputs.
Outputs
Three programmable relay outputs (250Vac / 1A). Two programmable analog outputs.
Protective Features
Over current, motor overload, drive over temperature, output phase-to-phase and phase-to-ground short circuit, DCbus over and under voltage, power supply under voltage and phase loss and external fault
Control features
Linear and S-Ramp acceleration and deceleration, local/remote control, DC braking, torque boost, motor slip compensation, electronic pot, preset speeds, adjustable V/Hz profile, maximum and minimum adjustable motor speed limits, three skip frequencies, adjustable output current limit, JOG, ride-thru, flying start and PID regulator
Display Readings
Motor speed, frequency, voltage, current and torque, output power (kW), last four faults, drive status, digital and analog I/O status, hours powered and hours running
Ambient Temperature
40 ºC
Altitude
3300 ft1000 m
Humidity
90% humidity, non-condensing
Self Tuning
Self Tuning to motor parameters
DC Bus Connections
DC bus connections accessible
Smart Keypad
Detachable Smart Keypad with dual display and Copy Function
Certifications
CE, UL for US and Canada
Notes
HP rating based on average FLA values. Use as a guide only. Motor FLA may vary with speed and manufacturer. ALWAYS compare motor FLA to Nominal AMPS of drive. For other technical data please refer to WEG product manual. These are non-stocked items, consult WEG for availability
Dimensions
45.1 x 16.1 x 14.6
Approx. Shipping Weight
279 lbs