Add products to your shopping cart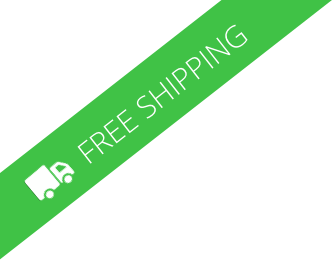 Image for Illustration purposes only. Actual product may vary
C48CD017 C48C DC (2PRRLYSER)
Typically ships in: 1 day
Weight:

1.0 lb

Free shipping on orders over $20
Additional Description
Description
The C48CD017 has dual presets. The C48C features a 7 segment, 2 line by 6 digit reflective LCD display. The main display line shows the count value. The smaller secondary display line can be used to view the prescaler value, preset values, or output time values.
The C48CD has two outputs that are activated from presets 1 and 2 respectively. The unit has relay outputs. All relay output boards are field replaceable.
The C48C offers a choice of nine programmable counting modes for use in applications requiring bi-directional, anti-coincidence, and quadrature counting. The unit may be programmed to register counts on both edges of the input signal providing frequency doubling capability. DIP switches are used for input configuration set-up and to provide a Program Disable function.
Four front panel push-buttons are used for programming the operating modes and data values, changing the viewed display, and performing user programmable functions, i.e. reset, etc. The C48C can be configured for one of two numeric data entry methods, digit entry or automatic scrolling. The digit entry method allows for the selection and incrementing of digits individually. The automatic scrolling method allows for the progressive change of one through all digit positions by pressing and holding the 'up' or 'down' button.
The C48 Counter has programmable User Inputs and a programmable front panel function key. The user inputs can be configured as sinking (active low) or sourcing (active high) inputs via a single plug jumper.
The Program Disable DIP switch, a user-programmable code value, an external user input (selected for Program Disable), and the Accessible value parameters can all be utilized to provide multi-level protection against unauthorized changes to data values and unit configuration.
The RS-485 serial communication interface provides two-way communication between a C48 and other compatible equipment such as a printer, PLC, HMI, or a host computer. In multipoint applications (up to thirty-two), the address number of each C48 on the line can be programmed from 0 to 99. Data from the C48 can be interrogated or changed, and alarm output(s) may be reset by sending the proper command code via serial communications. PC software, SFC48, allows for easy configuration of controller parameters. These settings can be saved to disk for later use or used for multi-controller down loading. On-line help is provided within the software.
Optional programming software (SFC48) is available to program all unit configuration parameters. The software allows unit configurations to be created, uploaded, downloaded, and saved to a file for later use or multi-unit programming.
The unit is constructed of a lightweight, high impact plastic case with a textured front panel and a clear display window. The front panel meets NEMA 4X/IP65 specifications for indoor use, when properly installed. Multiple units can be stacked horizontally or vertically. Modern surface-mount technology, extensive testing, plus high immunity to noise interference makes the C48 Counters extremely reliable in industrial environments.
Specifications
Dual Preset Version
50 mm x 50 mm
2 Line, 6 Character Reflective LCD
Bi-Directional and Quadrature Counting
Dual relay Outputs
RS-485 Communications
Up to 11 KHz
NEMA 4X/IP65
Accessories
| | |
| --- | --- |
| ENC11000 | ENC11 NEMA 4/IP65 1/16 DIN Enclosure |
| ENC11A00 | ENC11A NEMA 4X/IP65 Enclosure for one 1/16 DIN Meter |
| ENC11B00 | ENC11B NEMA 4X/IP65 Enclosure for two 1/16 DIN Meter |
| ENC30000 | ENC3 Legend/Libra/C48/P48/P16/T16/T48/PXV Enclosure NEMA 1 |
| TCM10000 | TCM1 Triac Converter Module, 115 VAC |
| VCM10000 | VCM1 Voltage Converter Module, 450 V AC/DC |
| VCM20000 | VCM2 Voltage Converter Module, 50270 V AC/DC |
| BMK30000 | BMK3 Base Mount Kit for Legend Libra, T16, P16, T48, P48, C48 and PXU |
| PMK3C000 | PMK3C C48, T48, P16, T16 and PXU Mounting Panel |
| PMK60000 | PMK6 Panel Mount Adapter Kit (1/8 DIN to 1/16 DIN) |
| PMK70000 | PMK7 Panel Mount Adapter Kit (1/4 DIN to 1/16 DIN) |
| PMKCC100 | PMKCC1 50 x 50 mm Panel Mount 3 Piece Kit for C48, T48 and PXU |
| PMKCC200 | PMKCC2 72 x 72 mm Panel Mount 3 Piece Kit for C48, T48 and PXU |
| PMKCC300 | PMKCC3 60 x 75 mm Panel Mount 2 Piece Kit for C48, T48 and PXU |
| PNL3F000 | PNL3F Panel for 1/16 DIN Units |
| PNL3G000 | PNL3G Panel for 1/16 DIN Units with Keylock |
| RBC48001 | C48 Replacement Board 1 Preset NPNOC |
| RBC48002 | C48 Replacement Board 1 Preset PNPOC |
| RBC48003 | C48 Replacement Board 2 Preset Relay |
| RBC48004 | C48 Replacement Board 3 Preset Relay NPNOC |
| RBC48005 | C48 Replacement Board 3 Preset Relay PNPOC |
| SNUB0000 | SNUB RC Snubber Inductive Load Supressor |