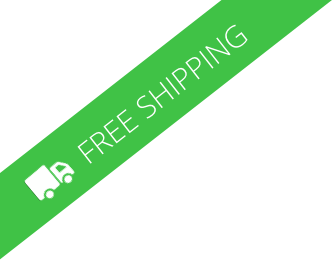 Image for Illustration purposes only. Actual product may vary
CUB4L820 CUB4L 8D RED
Typically ships in: 1 day
Weight:

1.0 lb

Free shipping on orders over $20
Additional Description
Description
The CUB4L8 is an 8-digit miniature counter. This model has a large 0.46 inch high Negative Image Transmissive red backlight LCD display.
The backlight versions require power from an external 9–28 VDC supply. The optional power supply (MLPS1000) is designed to be attached directly to the rear of the CUB4 and is powered from an 85–250 VAC source. The power supply provides 12 VDC @ 400 mA to power the backlight and sensor, if required.
The CUB4 series has a lightweight, high impact plastic case with a clear viewing window. The sealed front panel with the silicone rubber reset button meets NEMA 4X/IP65 specifications for wash-down and/or dusty environments, when properly installed.
Specifications
39 mm x 75 mm
8 Digit, 0.46" (11.7 mm) LCD
Red LED Backlighting
3 V Lithium Battery (9 - 28 VDC Required for Backlit Models)
Front Panel, Remote Reset
5 KHz
NEMA 4X/IP65
Accessories
| | |
| --- | --- |
| ENC80000 | ENC8 Steel NEMA 4 Enclosure for CUB4, CUB5 and DT8 |
| ENC8A000 | ENC8A Plastic NEMA 4X Enclosure for CUB4, CUB5 and DT8 |
| ENC8B000 | ENC8B Plastic NEMA 4X Enclosure CUB4, CUB5 and DT8 use with MLPS |
| TCM10000 | TCM1 Triac Converter Module, 115 VAC |
| VCM10000 | VCM1 Voltage Converter Module, 450 V AC/DC |
| VCM20000 | VCM2 Voltage Converter Module, 50270 V AC/DC |
| BMK60000 | BMK6 Open Base Mount Kit for CUB4, CUB5 & DT8 |
| PMK6A000 | PMK6A Panel Mount Adapter Kit (1/8 DIN to CUB5) |
| PMK7A000 | PMK7A Panel Mount Adapter Kit (1/4 DIN to DT8 CUB4 CUB5) |
| MLPS1000 | MLPS1 12 VOC Micro Line Sensor Power Supply, 85250 VAC |
| MLPS2000 | MLPS2 24 VDC Micro Line Power Supply, 85250 VAC |
| SNUB0000 | SNUB RC Snubber Inductive Load Supressor |