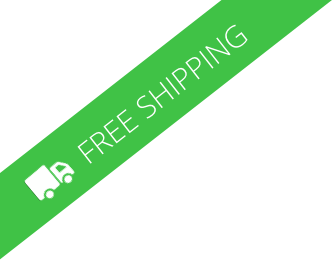 Image for Illustration purposes only. Actual product may vary
CUB4CL40 CUB4CL BACKLIGHTRED(POS)
Typically ships in: 1 day
Weight:

1.0 lb

Free shipping on orders over $20
Additional Description
Description
The CUB4CL uses a 4 to 20 mA or a 10 to 50 mA input signal to power the unit. An external power supply is used to power the CUB4CL backlighting to provide a brighter, more consistent display and a lower compliance voltage.
The units have a 3½-digit LCD display with 0.6' (15.2 mm) high digits and a DIP switch selectable decimal point. The CUB4CL has a positive image transflective (dark digits, illuminated background) display with red backlighting.
The ability to scale the display allows indication in any desired unit of measurement such as temperature, pressure, humidity, fluid flow, etc. The unit is calibrated at the factory with 0.0 displayed @ 4 mA input and 100.0 displayed @ 20 mA input.
The units are contained in a lightweight, high impact plastic case with a clear viewing window. When properly installed, the sealed front panel meets NEMA 4X/IP65 specifications for wash-down and dusty environments.
Specifications
Current Loop Meter
39 mm x 75 mm
3 1/2 Digit, 0.6" (15.2 mm) LCD
Red Positive Image LED Backlighting
4 to 20 mA or 10 to 50 mA Input
NEMA 4X/IP65
Approved for use in Hazardous Locations
Accessories
| | |
| --- | --- |
| CT004001 | Current Transformer 40 A to 0.1 A |
| CT005001 | Current Transformer 50 A to 0.1 A |
| CT005050 | Current Transformer 50 A to 5 A |
| CT020050 | Current Transformer 200 A to 5 A |
| CTD00000 | DC Current Transducer, DC Current to 4 to 20 mA, Split Case |
| CTL0052S | AC Current Transducer, 2 5 A to 4 20 mA, Split Case |
| CTL0501F | AC Current Transducer, 10 50 A to 0 10 VDC, Fixed Case |
| CTL0502F | AC Current Transducer, 10 50 A to 4 20 mA, Fixed Case |
| CTL0502S | AC Current Transducer, 10 50 A to 4 20 mA, Split Case |
| CTL2001F | AC Current Transducer, 100 200 A to 0 10 VDC, Fixed Case |
| CTL2002F | AC Current Transducer, 100 200 A to 4 20 mA, Fixed Case |
| CTL2002S | AC Current Transducer, 100 200 A to 4 20 mA, Split Case |
| CTR05000 | True RMS AC Current Transducer, 50 A to 4 20 mA, Split Case |
| CTR20000 | True RMS AC Current Transducer, 200 A to 4 20 mA, Split Case |
| CTSF0000 | Current Switch, 0 150 A, Fixed Case |
| CTSG0000 | Current Switch with GO/NO GO, 0 to .75 A, Fixed Case |
| CTSS0000 | Current Switch, 1.75 to 150 A, Split Case |
| ENC80000 | ENC8 Steel NEMA 4 Enclosure for CUB4, CUB5 and DT8 |
| ENC8A000 | ENC8A Plastic NEMA 4X Enclosure for CUB4, CUB5 and DT8 |
| ENC8B000 | ENC8B Plastic NEMA 4X Enclosure CUB4, CUB5 and DT8 use with MLPS |
| TCM10000 | TCM1 Triac Converter Module, 115 VAC |
| VCM10000 | VCM1 Voltage Converter Module, 450 V AC/DC |
| VCM20000 | VCM2 Voltage Converter Module, 50270 V AC/DC |
| BMK60000 | BMK6 Open Base Mount Kit for CUB4, CUB5 & DT8 |
| PMK6A000 | PMK6A Panel Mount Adapter Kit (1/8 DIN to CUB5) |
| PMK7A000 | PMK7A Panel Mount Adapter Kit (1/4 DIN to DT8 CUB4 CUB5) |
| MLPS1000 | MLPS1 12 VOC Micro Line Sensor Power Supply, 85250 VAC |
| MLPS2000 | MLPS2 24 VDC Micro Line Power Supply, 85250 VAC |
| SNUB0000 | SNUB RC Snubber Inductive Load Supressor |