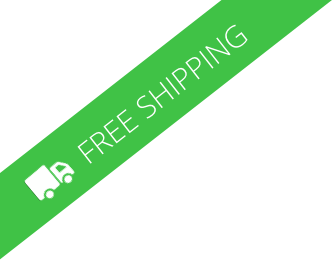 Image for Illustration purposes only. Actual product may vary
PAXLIT00 PAX LITE CURRENT AC 5A
Typically ships in: 1 day
Weight:

1.0 lb

Free shipping on orders over $20
Additional Description
Description
PAXLIT 5 Amp AC Current Meter provides the capability of measuring large AC currents. The internal current shunt in the PAXLIT can measure up to 5 Amps AC current directly. Using an external current transformer, AC currents of up to 1,999 Amps can be measured and displayed.
The PAXLIT can be scaled, using the scaling potentiometer, to display between 200 and 1999 when measuring full scale current. Using the DIP switch selectable decimal points, the display can be customized for direct readout for practically any application.
The 3½-digit bi-polar display (minus sign displayed when current is negative) features a 0.56' high, 7-segment LEDs for easy reading. The meter is also available with custom units label capability. Using the PAX label kit (PAXLBK30), the selected label is installed behind the panel, keeping it safe from washdown or other environmental conditions. A DIP switch is used to control the backlight for the units label.
The meters have a NEMA 4X/IP65 sealed bezel and extensive testing of noise effects to CE requirements, allowing the meter to provide a tough yet reliable application solution.
Specifications
5 Amp AC Current Input* Meter
3 1/2 Digit, 0.56" (14.2 mm) Red LED
1/8 DIN (50 mm x 97 mm)
Selectable Decimal Point Location
Built-in Scaling Provisions
Auto Zeroing Circuits
Over-Range Indication
NEMA 4X/IP65 Sealed Front Bezel
Optional Custom Units Overlay w/Backlight
*Accessory shunts available for higher current ranges
Accessories
| | |
| --- | --- |
| ENC5A000 | ENC5A Steel NEMA 4/IP65 Enclosure for PAX |
| ENC5B000 | ENC5B NEMA 4X/IP65 Plastic Enclosure for 1 PAX meter |
| ENC5C000 | ENC5C NEMA 4X/IP65 Plastic Enclosure for 2 PAX meters |
| TCM10000 | TCM1 Triac Converter Module, 115 VAC |
| VCM10000 | VCM1 Voltage Converter Module, 450 V AC/DC |
| VCM20000 | VCM2 Voltage Converter Module, 50270 V AC/DC |
| BMK40000 | BMK4 Base Mount Kit for Apollo, Gemini, PAX, TCU, PCU, TSC, PSC and PXU |
| BMK90000 | BMK9 DIN Rail PAX Base Mount Kit |
| PMK4B000 | PMK4B Apollo, IM, PAX, TCU, PCU, TSC, PSC and PXU Mounting Panel |
| PMK50000 | PMK5 Panel Mount Adapter Kit (1/4 DIN to 1/8 DIN) |
| PMK80000 | PMK8 Panel Mount Adapter Kit (Gemini to PAX) |
| SNUB0000 | SNUB RC Snubber Inductive Load Supressor |