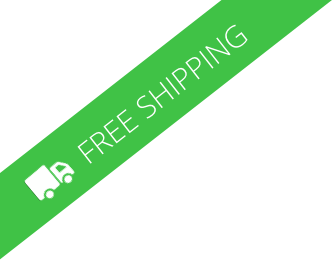 Image for Illustration purposes only. Actual product may vary
PAXLRT00 PAX LITE RTD
Typically ships in: 1 day
Weight:

1.0 lb

Free shipping on orders over $20
Additional Description
Description
The Pax Lite RTD Meter accepts standard RTD inputs and precisely linearizes them into temperature readings. A full 4-digit display accommodates a wide range of temperature inputs. State-of-the-art digital circuitry virtually eliminates errors due to drift.
The meter features a readout choice of either Fahrenheit or Celsius with 0.1 or 1 degree resolution. English Style display prompts and front panel buttons aid the operator through set-up and operation. Programmable digital filtering enhances the stability of the reading. All set-up data is stored in EEPROM, which will hold data for a minimum of 10 years without power.
The meter provides a Peak (HI) and Valley (LO) reading memory with selectable capture delay time. The capture delay is used to prevent detection of false Peak or Valley readings that may occur during start-up or unusual process events. The Peak and Valley readings are stored at power-down to allow monitoring the process limits over any length of time (shifts, days, etc.).
The meter has several built-in diagnostic functions to alert operators of any malfunction. Extensive testing of noise interference mechanisms and full burn-in makes the meter extremely reliable in industrial environments. The front bezel meets NEMA 4X/IP65 requirements for wash down applications.
Specifications
RTD Meter
50 mm x 97 mm
4 Digit, 0.56" (14 mm) Red LED
Accepts standard 3-wire 100 OHM RTD Sensors (ALPHA = 0.00385 or ALPHA =0.00392)
Conforms to ITS-90 standards
Selectable °F or °C with 0.1 or 1 degree display resolution
Programmable Temperature Offset
Programmable Digital Filtering
Peak/Valley (HI/LO Reading) Memory
NEMA 4X/IP65 Sealed Front Bezel
Custom Units Overlay with Backlight
Accessories
| | |
| --- | --- |
| ENC5A000 | ENC5A Steel NEMA 4/IP65 Enclosure for PAX |
| ENC5B000 | ENC5B NEMA 4X/IP65 Plastic Enclosure for 1 PAX meter |
| ENC5C000 | ENC5C NEMA 4X/IP65 Plastic Enclosure for 2 PAX meters |
| TCM10000 | TCM1 Triac Converter Module, 115 VAC |
| VCM10000 | VCM1 Voltage Converter Module, 450 V AC/DC |
| VCM20000 | VCM2 Voltage Converter Module, 50270 V AC/DC |
| BMK40000 | BMK4 Base Mount Kit for Apollo, Gemini, PAX, TCU, PCU, TSC, PSC and PXU |
| BMK90000 | BMK9 DIN Rail PAX Base Mount Kit |
| PMK4B000 | PMK4B Apollo, IM, PAX, TCU, PCU, TSC, PSC and PXU Mounting Panel |
| PMK50000 | PMK5 Panel Mount Adapter Kit (1/4 DIN to 1/8 DIN) |
| PMK80000 | PMK8 Panel Mount Adapter Kit (Gemini to PAX) |
| SNUB0000 | SNUB RC Snubber Inductive Load Supressor |