CUB5TCR0 CUB5TC REFLECTIVE
BRAND:

Red Lion Controls

| MODEL:
CUB5TCR0 |
CONDITION:
NEW |
SKU:
864480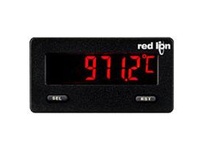 ---
Image for Illustration purposes only,
Actual product may vary
---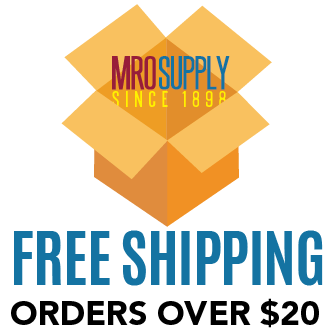 Additional Description
Documents
Description
Description
The CUB5 provides the user the ultimate in flexiblity, from its complete user programming to the optional setpoint control and communication capability. The CUB5TC accepts a thermocouple input and provides a temperature display in Celcius or Farenheit. The meter also features minimum and maximum display capture, display offset, °F or °C indicator, and programmable user input. The display can be toggled either manually or automatically between the selected displays. The CUB5TC has a reflective LCD display with 0.46' (11.7 mm) high digits.
The capablity of the CUB5 can be easily expanded with the addition of option modules. Setpoint capablity is field installable with the addition of the setpoint output modules. Serial communications capability for RS232 or RS485 is added with a serial option module.
The CUB5 can be powered from an optional Red Lion Micro-Line/Sensor Power Supply (MLPS1000), which attaches directly to the back of a CUB5. The MLPS1 is powered from 85 to 250 VAC and provides up to 400 mA to drive the unit and sensors.
Specifications
Thermocouple Inputs Thermocouple types T, E, J, K, R, S, B, N, or mV
Programmable Temperature Offset
Selectable °F or °C Display Annunciators 
1 or 0.1 Degree Resolution
Conforms to ITS-90 Temperature Standard
Cold Junction Compensation (Enable/Disable)
Minimum and Maximum Display Capture
LCD, Reflective Display
0.48" (12.2 mm) High Digits
Optional Serial Communication Modules (RS-232 or RS-485)
Optional Setpoint Cards available (Dual Sink or Relay)
Optional USB Programming Card available
Operates from 9 to 28 VDC Power Source
Front Panel or Crimson Programmable
NEMA 4X/IP65 Sealed Front Bezel
Accessories
| | |
| --- | --- |
| ENC80000 | ENC8 Steel NEMA 4 Enclosure for CUB4, CUB5 and DT8 |
| ENC8A000 | ENC8A Plastic NEMA 4X Enclosure for CUB4, CUB5 and DT8 |
| ENC8B000 | ENC8B Plastic NEMA 4X Enclosure CUB4, CUB5 and DT8 use with MLPS |
| TCM10000 | TCM1 Triac Converter Module, 115 VAC |
| VCM10000 | VCM1 Voltage Converter Module, 450 V AC/DC |
| VCM20000 | VCM2 Voltage Converter Module, 50270 V AC/DC |
| BMK11000 | BMK11 CUB5 or MLPS DIN Rail Base Mount Adapter Kit |
| BMK60000 | BMK6 Open Base Mount Kit for CUB4, CUB5 & DT8 |
| BMK7A000 | BMK7A Closed Base Mount Kit for CUB5 with MLPS |
| PMK6A000 | PMK6A Panel Mount Adapter Kit (1/8 DIN to CUB5) |
| PMK7A000 | PMK7A Panel Mount Adapter Kit (1/4 DIN to DT8 CUB4 CUB5) |
| CUB5COM1 | CUB5COM RS485 Serial Communication Card for CUB5 |
| CUB5COM2 | CUB5COM RS232 Serial Communication Card for CUB5 |
| CUB5RLY0 | CUB5RLY Single Relay Option Card for CUB5 |
| CUB5SNK0 | Dual Sinking Output Card |
| CUB5USB0 | CUB5USB CUB5 USB Programming Card |
| MLPS1000 | MLPS1 12 VOC Micro Line Sensor Power Supply, 85250 VAC |
| MLPS2000 | MLPS2 24 VDC Micro Line Power Supply, 85250 VAC |
| SNUB0000 | SNUB RC Snubber Inductive Load Supressor |