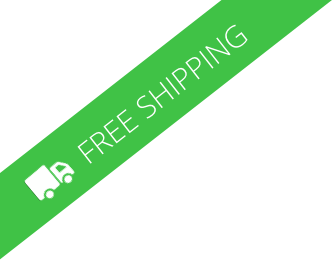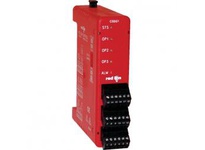 Image for Illustration purposes only. Actual product may vary
CSSG11RA CS SG MOD (2INPRLYANA)
Typically ships in: 1 day
Weight:

1.0 lb

Free shipping on orders over $20
Additional Description
Description
The Model CSSG is a full featured single loop PID controller designed for use with the Modular Controller Series. The module accepts low level signals from a variety of bridge-type transducers, such as load cells, pressure transducers, torque transducers, etc. An optional second signal input is available, providing math capabilities between the two input channels (average, differential, etc.). Each input channel provides a software selectable 5 V or 10 V stable bridge excitation voltage, capable of driving up to four 350 ohm bridges (combined total per module). The inputs are software selectable for ±20 mV, ±33 mV, or ±200 mV full scale. With solid state or relay outputs, plus an analog output, the CSSG module can perform virtually any combination of time-proportioning or linear control. The discrete outputs may also be assigned to one of seven internal soft alarms; and the linear output can be assigned to transmit virtually any internal variable. In addition, digital tare (re-zero), batch totalizer, and peak/valley (max/min) are provided.
The modules connect and communicate via a backplane connection to the CSMSTR Master module. The Master, equipped with serial ports as well as an Ethernet port, allows the system to share data with PCs, PLCs, and SCADA systems. The Master supports up to 16 CS Series modules (when using CSSG modules, refer to 'Power' specifications).
The CSSG modules are available with relays, or open drain MOSFET outputs. For applications requiring large loads to be controlled, several DIN rail mount relays are available. The modules can operate in On/Off, P, PI, or PID control mode, and use an on-demand Auto-Tune that establishes the tuning constants. The PID constants may be fine-tuned through the serial or Ethernet interface. The modules employ a unique overshoot suppression feature, which allows the quickest response without excessive overshoot. The modules can also be operated in manual mode, providing the operator with direct control of the output. Internal power management circuits allow the modules to be replaced while power is applied, which reduces downtime in the event of a relay failure. All configuration information is stored locally within each module, as well as in the Master, so replacement modules do not need to be configured.
The Modular Controller Series' high density packaging and DIN rail mounting saves time and panel space. The backplane connection provides power and communication to the module and snaps easily onto standard top hat (T) profile DIN rail.
The Modular Controller Series is configured with Windows compatible Crimson software. The software is an easy to use, graphical interface which provides a means of configuration and commissioning of new systems, as well as routine module re-calibration.
Specifications
Strain Gage Module for the Modular Controller Series
Hot-swappable Replacement Reduces Downtime
Auto Addressing Minimizes Configuration Time
PID Control with Reduced Overshoot
Load Cell, Pressure and Torque Bridge Inputs
Software Selectable Low Level Inputs
(20 mV, 33 mV or 200 mV Full Scale)
Software Selectable 5 VDC or 10 VDC Bridge Excitation
Digital Tare (re-zero), Batch Totalizer, and Peak/Valley (max/min) Recording
On Demand Auto-tuning of PID Settings
DC Analog Output
Windows Configuration Software