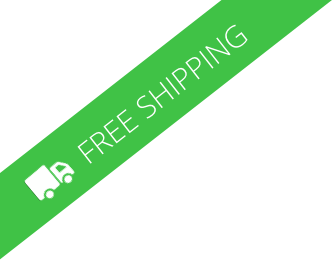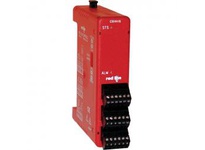 Image for Illustration purposes only. Actual product may vary
CSMSTRGT MASTER CONTROLLER GT
Typically ships in: 1 day
Weight:

1.0 lb

Free shipping on orders over $20
Additional Description
Description
The Model CSMSTRGT is a communications and control platform designed for use with Modular Controller Series slave modules. The CSMSTRGT uses a proprietary high speed serial protocol to communicate, via backplane connection, with up to 16 slave modules. Through the same connection, the Master also provides power to the modules. When powered up, the CSMSTRGT automatically identifies and addresses connected slave modules. By storing the configuration information of all of the modules, the CSMSTRGT is able to automatically configure modules if they are replaced.
The Master provides high-speed RS232/422/485 communication ports and an Ethernet port for connection to PCs, PLCs, and SCADA systems. An extensive list of master and slave protocol drivers are available to allow the CSMSTRGT to share and exchange variable data with external devices. The 10 Base-T/100 Base-TX Ethernet port can also be used to connect and share data with other devices at high speeds. The virtual HMI feature allows you to create and control an HMI from any networked PC. An onboard CompactFlash slot provides storage for the Master's built-in data logger.
The CSMSTRGT is programmed with Windows compatible Crimson 2.0 software. The software is an easy to use, graphical interface which provides a means of communication configuration, as well as commissioning and calibration of new systems.The design of the Modular Controller Series high density packaging and DIN rail mounting saves time and panel space. The controller snaps easily onto standard top hat (T) profile DIN rail. This model differs from the CSMSTRSX due to the increased SDRAM.
For information on cables and drivers click here.
Specifications
Provides Enhanced Features for Data Acquisition or Multi-zone PID Control Applications
Supports up to 16 Modular Controller Series Modules
Stores Module Configuration Information and Automatically Reprograms Replaced Modules
Protocol Conversion Feature Converts Numerous Protocols Simultaneously
Extensive Built-In Driver List Allows Easy Data Mapping to PLCs, PCs and SCADA Systems
2 RS-232 Serial Ports
1 RS-422/485 Serial Port
10 Base-T/100 Base-TX Ethernet Connection can Connect to Multiple Devices Via Up to 10 Protocols Simultaneously
Independent Serial Ports Provide Virtually Unlimited Integration Methods
UL Listed for use in Hazardous Locations (See literature for class and division details)
CompactFlash Slot Allows Process Data to be Logged Directly to CSV Files
Up To 640 x 480 Virtual HMI Offers Built-in PC-based SCADA Functionality
Webserver Provides Worldwide Access to Data Logs and Virtual HMI
Alarm Notifications can be sent via Email or Text Messages
Accessories
| | |
| --- | --- |
| BNL20000 | BNL2 3 Volt Lithium Battery G3 & Paradigm |
| CSDIO14R | CSDIO Discrete Module, Eight Inputs, Six Relay Outputs |
| CSDIO14S | CSDIO Discrete Module, Eight Inputs, Six Solid State Outputs |
| CSINI800 | CSINI 8 Channel 0(4)20 mA Input Module |
| CSINI8L0 | CSINI 8 Channel 0(4)20 mA Input Module, 100Point Linearizer per channel |
| CSINV800 | CSINV 8 Channel ±10 V Input Module |
| CSINV8L0 | CSINV 8 Channel ±10 V Input Module, 100Point Linearizer per channel |
| CSOUT400 | CSOUT 4 Channel Analog Output Module |
| CSPID1R0 | CSPID Single Loop PID Module Relay Outputs |
| CSPID1RA | CSPID Single Loop PID Module Relay & Analog Ouput |
| CSPID1RM | CSPID Single Loop PID Module Relay OutputsHeater Current Input |
| CSPID1S0 | CSPID Single Loop PID Module Solid State Outputs |
| CSPID1SA | CSPID Single Loop PID Module Solid State & Analog Output |
| CSPID1SM | CSPID Single Loop PID Module Solid State OutputsHeater Current Input |
| CSPID1TA | CSPID Single Loop PID Module Triac & Analog Output |
| CSPID2R0 | CSPID Dual Loop PID Control Module Relay Outputs |
| CSPID2RM | CSPID Dual Loop PID Control Module Relay Outputs, Heater Current Input |
| CSPID2S0 | CSPID Dual Loop PID Control Module Solid State Outputs |
| CSPID2SM | CSPID Dual Loop PID Control Module Solid State Outputs, Heater Current Input |
| CSPID2T0 | CSPID Dual Loop PID Control Module Triac Outputs |
| CSPID2TM | CSPID Dual Loop PID Control Module Triac Outputs, Heater Current Input |
| CSRTD600 | CSPID 6 Channel RTD Input Module |
| CSSG10RA | CSSG Single Loop PID Module, 1 Strain Gage Input, Relay & Analog Output |
| CSSG10SA | CSSG Single Loop PID Module, 1 Strain Gage Input, Solid State & Analog Output |
| CSSG11RA | CSSG Single Loop PID Module, 2 Strain Gage Inputs, Relay & Analog Output |
| CSSG11SA | CSSG Single Loop PID Module, 2 Strain Gage Inputs, Solid State & Analog Output |
| CSTC8000 | CSTC 8 Channel Thermocouple Input Module |
| CSTC8ISO | CSTC 8 Channel Thermocouple Module Isolated |
| XCCN0000 | XCCN CANopen Option Card |
| XCDN0000 | XCDN DeviceNet Option Card |
| XCENET00 | XCENET 10/100 Ethernet Option Card |
| XCGSM000 | XCGSM Cellular Modem Card |
| XCPBDP00 | XCPBDP Profibus Option Card |
| XCRS0000 | XCRS RS232/485 Option Card |
| RLY50000 | RLY5 Solid State Power Unit |
| RLY70000 | RLY7 Three Phase DIN Rail Mount Solid State Relay |
| CSBASE00 | CSBASE Replacement Base |
| CSTERM00 | CSTERM Replacement Termination Plug |
| RLY60000 | RLY6 25 A Single Phase DIN Rail Mount Solid State Relay |
| RLY6A000 | RLY6A 40 A Single Phase DIN Rail Mount Solid State Relay |