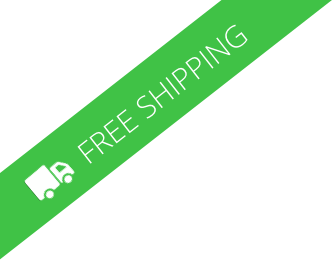 Image for Illustration purposes only. Actual product may vary
P4800011 DC PRC CNTRANL
Typically ships in: 1 day
Weight:

1.0 lb

Free shipping on orders over $20
Additional Description
Description
The P48 Controller accepts either a 0 to 10 VDC or a 0/4 to 20 mA DC signal, precisely displays the input process signal according to the programmable scaling points, and provides an accurate output control signal (time proportional or linear DC) to maintain the process at the desired control point. The controller's comprehensive yet simple programming allows it to meet a wide variety of application requirements.
In the PID control mode the controller operates with on-demand auto-tune, which will establish the tuning constants. The PID tuning constants may be fine-tuned by the operator at any time and then locked out from further modification. The controller employs a unique overshoot suppression feature, which allows the quickest response without excessive overshoot. The unit can be transferred to operate in the manual mode, providing the operator with direct control of the output. The controller may also operate in the ON/OFF control mode with adjustable hysteresis. a second setpoint is available to allow quick selection of a different setpoint setting.
Dual 4-digit displays allow viewing of the process and setpoint simultaneously. Front panel indicators inform the operator of the controller and output status. On some models, the main control output and the alarm outputs are field replaceable.
Optional Main Linear DC output (10 V or 20 mA) can be used for control or process re-transmission purposes. Programmable output update time reduces valve or actuator activity. The output range can be scaled independent of the input range.
The unit is constructed of a lightweight, high impact plastic case with a tinted front panel. The front panel meets NEMA 4X/IP65 specifications when properly installed. Multiple units can be stacked horizontally or vertically. Modern surface-mount technology, extensive testing, plus high immunity to noise interference makes the controller extremely reliable in industrial environments.
Specifications
50 mm x 50 mm
Full PID Control
Process Input, 0 to 10 VDC or 0/4 to 20 mA
18 to 36 VDC or 24 VAC Input Power
Dual 4 Digit Display, 0.4" (10 mm) Red and 0.3" (7.6 mm) Green
Linear DC Output
Accessories
| | |
| --- | --- |
| ENC11000 | ENC11 NEMA 4/IP65 1/16 DIN Enclosure |
| ENC11A00 | ENC11A NEMA 4X/IP65 Enclosure for one 1/16 DIN Meter |
| ENC11B00 | ENC11B NEMA 4X/IP65 Enclosure for two 1/16 DIN Meter |
| ENC30000 | ENC3 Legend/Libra/C48/P48/P16/T16/T48/PXV Enclosure NEMA 1 |
| BMK30000 | BMK3 Base Mount Kit for Legend Libra, T16, P16, T48, P48, C48 and PXU |
| PMK3C000 | PMK3C C48, T48, P16, T16 and PXU Mounting Panel |
| PMK60000 | PMK6 Panel Mount Adapter Kit (1/8 DIN to 1/16 DIN) |
| PMK70000 | PMK7 Panel Mount Adapter Kit (1/4 DIN to 1/16 DIN) |
| PMKCC100 | PMKCC1 50 x 50 mm Panel Mount 3 Piece Kit for C48, T48 and PXU |
| PMKCC200 | PMKCC2 72 x 72 mm Panel Mount 3 Piece Kit for C48, T48 and PXU |
| PMKCC300 | PMKCC3 60 x 75 mm Panel Mount 2 Piece Kit for C48, T48 and PXU |
| PNL3F000 | PNL3F Panel for 1/16 DIN Units |
| PNL3G000 | PNL3G Panel for 1/16 DIN Units with Keylock |
| RLY50000 | RLY5 Solid State Power Unit |
| RLY70000 | RLY7 Three Phase DIN Rail Mount Solid State Relay |
| RBD48100 | T48/P48 Output Board Main Control Relay |
| RBD48111 | T48/P48/TLA Output Board, Main ControlDual Alarm Relay |
| RBD48200 | T48/P48 Output Board, Main Control Logic Output |
| RBD48211 | T48/P48 Output Board, Main Control LogicDual Alarm Relay |
| RLY60000 | RLY6 25 A Single Phase DIN Rail Mount Solid State Relay |
| RLY6A000 | RLY6A 40 A Single Phase DIN Rail Mount Solid State Relay |