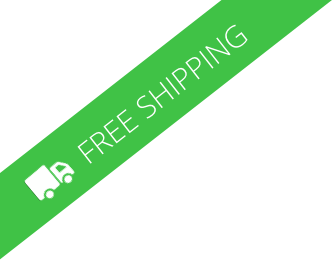 Image for Illustration purposes only. Actual product may vary
DLC11001 DLC RSPSP CNTR ANL
Typically ships in: 1 day
Weight:

2.0 lb

Free shipping on orders over $20
Additional Description
Description
The Model DLC, Dual Loop Controller, is a full featured, DIN rail mounted, dual input PID controller. The DLC is designed as a modular building block for multi-zone process control applications. The controller has two independent 'A' & 'B' input channels. Each channel's input can be configured to accept a wide range of thermocouple, RTD, 0-10 V, 0/4-20 mA, or resistive signals. Each channel can also be configured to extract the square root of the input in both process voltage or process current modes for applications such as flow measurement using a differential flow sensor.
Channel B can be assigned as a Remote Setpoint for Channel A. The two time-proportioning or DC Analog outputs can be programmed to control two independent processes. The two alarms per channel can be configured for various alarm modes, or provide a secondary control output for heat/cool applications.
The control and alarm outputs are N channel open drain MOSFETs capable of switching up to 1 Amp DC. For applications requiring larger loads or A/C loads, several DIN rail mount relays are available.
The controller operates in the PID Control Mode for both heating and cooling, with on-demand auto-tune, that establishes the tuning constants. The PID tuning constants may be fine-tuned through the serial interface. The controller employs a unique overshoot suppression feature, which allows the quickest response without excessive overshoot. The controller can be transferred to operate in the Manual Mode, providing the operator with direct control of the output, or the On/Off Control Mode with adjustable hysteresis.
The controller's high density packaging and DIN rail mounting saves time and panel space. The controller snaps easily onto standard top hat (T) profile DIN rails.
This unit has the Setpoint Controller option, which is suitable for time vs. temperature/process control applications. The controller allows a profile of up to 20 ramp/soak segments. Profile conformity is assured by using the Error Band Mode and Error Band parameter. The Profile Cycle Count allows the profile to run continuously or a fixed number of cycles. Power-on options automatically stop, abort, start, resume, or pause a running profile.
This unit has the optional dual DC Analog Output (10 V or 20 mA), which can be independently configured and scaled for control or re-transmission purposes. These outputs can be assigned to separate channels, or both outputs can be assigned to the same channel. Programmable output update time reduces valve or actuator activity.
Specifications
Dual Loop Controller with RS-485 Modbus
Modular Building Block for Multi-Zone Process Control
Two Independent PID Control Loops
PID Control with Reduced Overshoot
Universal Inputs accept TC, RTD, 0-10 V and 0/4 to 20mA
On Demand Auto-Tuning of PID Settings
Two DC Analog Outputs
Profile (Ramp/Soak) Control
Windows Configuration Software
Accessories
| | |
| --- | --- |
| RLY50000 | RLY5 Solid State Power Unit |
| RLY70000 | RLY7 Three Phase DIN Rail Mount Solid State Relay |
| RLY60000 | RLY6 25 A Single Phase DIN Rail Mount Solid State Relay |
| RLY6A000 | RLY6A 40 A Single Phase DIN Rail Mount Solid State Relay |