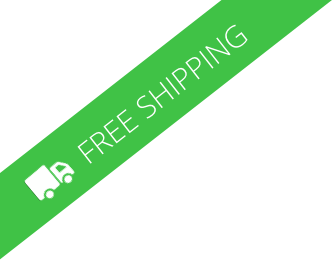 Image for Illustration purposes only. Actual product may vary
RRDC0000 RETROREFLCTV DC PHOTO SNR
Typically ships in: 1 day
Weight:

1.0 lb

Free shipping on orders over $20
Additional Description
Description
The Model RRDC is a compact, DC powered, retroreflective photo-electric sensor with maximum detection range of 15 feet (with 3' dia. reflector Model RT2). The "visible" LED light beam allows for easy alignment and is modulated, providing immunity to ambient light. The small beam size of 1/2' at 1 foot from the lense, makes it a good choice for detecting relatively small objects. In operation, the visible LED light beam is directed at a prismatic photo transistor, amplified and demodulated. An object which then breaks this beam will trigger the outputs.
The sensor provides application flexibility in counting, positioning and object detection. The unit is interchangeable with conventional 18 mm threaded barrel-type photo-electrics and inductive proximity sensors. The small 2-1/8' x 1-1/4' x 1/2' size, in addition to various mounting options, greatly increases alignment ease and application possibilities.
The unit can be powered from +10 to +30 VDC and is reverse polarity protected. Current sinking NPN and current sourcing PNP Open Collector Transistors are protected from continuous overload and inductive load transients and are rated to 150 mA, with low saturation voltage and less than 1 µA offstate leakage current. In addition, no false outputs are generated at power-up. A 6 foot long 4 conductor PVC jacketed cable with strain relief provides supply input and transistor outputs.
A gasketed removable back cover provides access to the LIGHT/DARK Operate Mode Selector. When in the "Light Operate" (LO) position, outputs turn on when light is received by the detector. When in the "Dark Operate" (DO) position, the outputs are turned on when sensor light is not detected. Also accessible is a 15-turn screwdriver adjustable GAIN potentiometer that enables precise adjustment of system sensitivity. A rear mounted LED Signal Strength Indicator "lights" whenever the sensor sees a light condition and "blinks" at a rate proportional to the received signals strength (the stronger the signal, the faster the rate). This LED allows for easy alignment and monitoring of signal strength deterioration due to dirty optics or changes in alignment.
Specifications
Retroreflective Photo Electric Sensor
Modulated LED Light Beam
10 to 30 VDC Power
NPN & PNP Outputs
Various Mounting Brackets and Reflective Targets
NEMA 1, 2, 3, 3S, 4, 4x, 12 & 13
Accessories
| | |
| --- | --- |
| RT100000 | RetroReflective Target 1.5 inch |
| RT200000 | RetroReflective Target 3 inch |