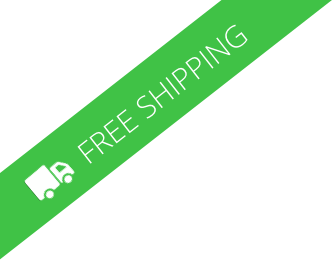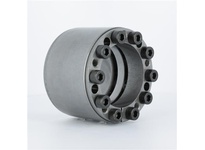 Image for Illustration purposes only. Actual product may vary
B601075 B-LOC B106 75mm x 115mm
Typically ships in: 1 day
Weight:

3.9 lb

Free shipping on orders over $20
Select Quantity (minimum 3)
Additional Description
Description
The B-LOC B106 Series 75mm Keyless Bushing provides a high capacity, zero-backlash shaft to hub connection for shafts measuring 75mm in diameter by means of a mechanical interference fit and transmits up to a maximum of 4955 Nm of torque.
Best Suited For: Applications where having no axial movement of the mounted component relative to the shaft during tightening is critical and recessed mounting is not important (component mounts against the flange of the bushing).

B-LOC B106 Series 75mm Keyless Bushing provides a zero-backlash frictional connection that will never wear or pound out and can accommodate high-torque, thrust, bending, and/or radial loads. Their shallow, single taper design with integrated push-off threads maintains exceptional concentricity and the ability to transmit bending loads. The B-LOC B106 Series Keyless Bushing design eliminates any axial movement during installation making the installation process more precise. This series is also RoHS compliant.

• Shallow, single taper design with integrated push-off threads
• Exceptional concentricity
• Optional integrated spacer sleeve to mount narrow hub components
• No axial movement during installation
• RoHS compliant


** B-LOC Series B106 Keyless Bushings are also available with optional integrated spacer sleeve (ideal for very narrow drive elements). Spacers are 0.275" wide for B106 sizes with D = 2.559" and smaller, and 0.315" wide for all others.

Features of Fenner Drives Keyless Bushings:

• Ability to transmit higher torques
• True zero-backlash
• Less equipment downtime
• Ability to mount over existing keyways
• Complete axial and radial adjustability
• Simple installation, adjustment and removal

All Fenner Drives keyless locking devices operate using the simple wedge principle. An axial force is applied- by either a hex nut (Trantorque) or a series of annular screws (B-LOC)- to engage circular steel rings with mating tapers. The resulting wedge action creates a radial force on the tapered rings, one of which contracts to squeeze the shaft while the other expands and presses into the component bore.
Specifications
| | |
| --- | --- |
| Series: | B106 |
| Torque Transmission: | 4955 |
| Axial Movement: | No |
| Bore Tolerance: | 115.05 |
| Compliancy: | RoHS |
| Component Bore Diameter: | 115mm |
| Hub Pressure: | 127 |
| Installation Torque: | 81 Nm |
| Internal/ External: | Internal |
| Material: | Steel |
| Metric/Inch: | Metric |
| Releasing/ Locking: | Locking |
| Screw Size: | M10 x 30 |
| Self-Centering: | Yes |
| Shaft Diameter: | 75mm |
| Shaft Tolerance: | 74.95 |
| Taper: | Single |
| Thrust: | 132127 |