AE0339 Easy Read Character "Y" 316SS Slide on to Coated or Uncoated Band or Ties up to 3/8" Wide
BRAND:

Band-It

| MODEL:
AE0339 |
CONDITION:
NEW |
SKU:
28129
---
Image for Illustration purposes only,
Actual product may vary
---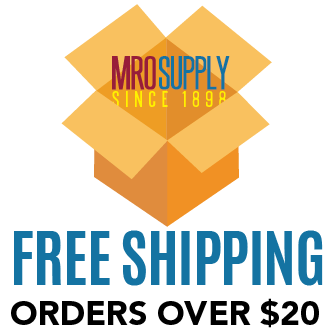 Additional Description
Technical Specifications
Description
EASY READ characters slide onto any 3/8" tie.  Multi-Lok tie on the left and BAND-IT® tie on the right.
316 Stainless Steel.
Easy to read in dim light and inaccessible places.
Complete range of individual letters, numbers and symbols.
Slide directly onto cable ties to create a self-contained wrap tag.
Contact BAND-IT® for colour availability.
Specifications
EASY READ Characters
Product
Description
Package & Quantity
Weight
Image
Lbs.
Kg
AE0109
EASY A
100/bag
0.3
0.2
 
AE0119
EASY B
100/bag
0.3
0.2
 
AE0129
EASY C
100/bag
0.3
0.2
 
AE0139
EASY D
100/bag
0.3
0.2
 
AE0149
EASY E
100/bag
0.3
0.2
 
AE0159
EASY F
100/bag
0.3
0.2
 
AE0169
EASY G
100/bag
0.3
0.2
 
AE0179
EASY H
100/bag
0.3
0.2
 
AE0189
EASY I, 1
100/bag
0.3
0.2
 
AE0199
EASY J
100/bag
0.3
0.2
 
AE0209
EASY K
100/bag
0.3
0.2
 
AE0219
EASY L, 7
100/bag
0.3
0.2
 
AE0229
EASY M, W
100/bag
0.3
0.2
 
AE0239
EASY N
100/bag
0.3
0.2
 
AE0249
EASY O, 0
100/bag
0.3
0.2
 
AE0259
EASY P
100/bag
0.3
0.2
 
AE0269
EASY Q
100/bag
0.3
0.2
 
AE0279
EASY R
100/bag
0.3
0.2
 
AE0289
EASY S
100/bag
0.3
0.2
 
AE0299
EASY T
100/bag
0.3
0.2
 
AE0309
EASY U
100/bag
0.3
0.2
 
AE0319
EASY V
100/bag
0.3
0.2
 
AE0329
EASY X
100/bag
0.3
0.2
 
AE0339
EASY Y
100/bag
0.3
0.2
 
AE0349
EASY Z
100/bag
0.3
0.2
 
AE0379
EASY 2
100/bag
0.3
0.2
 
AE0389
EASY 3
100/bag
0.3
0.2
 
AE0399
EASY 4
100/bag
0.3
0.2
 
AE0409
EASY 5
100/bag
0.3
0.2
 
AE0419
EASY 6, 9
100/bag
0.3
0.2
 
AE0429
EASY 8
100/bag
0.3
0.2
 
AE0359
EASY Minus/Hyphen
100/bag
0.3
0.2
 
AE0369
EASY Blank
100/bag
0.3
0.2
 
AE0469
EASY PLUS +
100/bag
0.3
0.2
 
AE0479
EASY Earth ±
100/bag
0.3
0.2
 
AE0489
EASY Sine ~
100/bag
0.3
0.2
 
AE0499
EASY Slash /
100/bag
0.3
0.2
 
EASY <- ->
100/bag
0.3
0.2