Add products to your shopping cart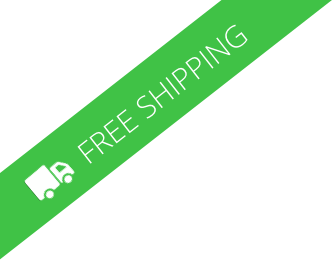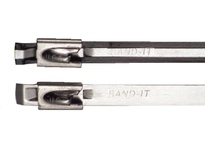 Image for Illustration purposes only. Actual product may vary
BRAND:

Band-It

SKU:

28734

CONDITION:

NEW

MODEL:

KE0828
KE0828 Ball-Lok Tie 316SS 5/16" x .01" (base metal) .016" (coated Nylon 11) x 7.9"
Typically ships in: 3 days
Weight:

1.2 lb

Order minimum ($) may be applied. Add desired QTY to cart and proceed to checkout to view minimum
Free shipping on orders over $20
Contiguous U.S. States
Payment methods:

Returnable:No
Unit of Measure: each
Additional Description
Self-locking ties that quickly install.
Available in two widths: 0.180" and 0.310".
Selectively coated Nylon 11 or uncoated styles available.
Can be applied by hand or with K50289 hand tool.
Specifications
Part No.
Material*
Width
Length
Base Material
Thickness
Maximum Diameter
Single Wrap
Minimum Loop
Tensile Strength
Package
Quantity
Package
Weight
Application
Tools
Uncoated
Coated
In
mm
In
mm
In
mm
In
mm
Lbs
Lbs
Kg
KE1128
-
304 SS
0.180
4.6
7.9
201
0.010
0.25
2.0
50
200
100 / Bag
0.6
0.3
K50289
or by hand
KE1138
-
304 SS
0.180
4.6
10.2
259
0.010
0.25
2.7
69
200
100 / Bag
0.7
0.4
KE1148
-
304 SS
0.180
4.6
14.2
360
0.010
0.25
4.0
102
200
100 / Bag
0.9
0.5
KE1158
-
304 SS
0.180
4.6
20.4
520
0.010
0.25
6.0
152
200
100 / Bag
1.3
0.6
KE1168
-
304 SS
0.180
4.6
26.8
679
0.010
0.25
8.0
203
200
100 / Bag
1.8
0.8
KE1178
-
304 SS
0.180
4.6
33.0
838
0.010
0.25
10.0
254
200
100 / Bag
2.1
1.0
KE1188
-
304 SS
0.180
4.6
42.0
1067
0.010
0.25
12.0
305
200
100 / Bag
2.4
1.1
 
KE0128
-
316 SS
0.180
4.6
7.9
201
0.010
0.25
2.0
50
200
100 / Bag
0.6
0.3
KE0138
-
316 SS
0.180
4.6
10.2
259
0.010
0.25
2.7
69
200
100 / Bag
0.7
0.4
KE0148
-
316 SS
0.180
4.6
14.2
360
0.010
0.25
4.0
102
200
100 / Bag
0.9
0.5
KE0158
-
316 SS
0.180
4.6
20.4
520
0.010
0.25
6.0
152
200
100 / Bag
1.3
0.6
KE0168
-
316 SS
0.180
4.6
26.8
679
0.010
0.25
8.0
203
200
100 / Bag
1.8
0.8
KE0178
-
316 SS
0.180
4.6
33.0
838
0.010
0.25
10.0
254
200
100 / Bag
2.1
1.0
KE0188
-
316 SS
0.180
4.6
42.0
1067
0.010
0.25
12.0
305
200
100 / Bag
2.4
1.1
 
KE1328
-
304 SS
0.310
7.9
7.9
201
0.010
0.25
2.0
50
300
100 / Bag
1.0
0.5
KE1338
-
304 SS
0.310
7.9
10.2
259
0.010
0.25
2.7
69
300
100 / Bag
1.3
0.6
KE1348
-
304 SS
0.310
7.9
14.2
360
0.010
0.25
4.0
102
300
100 / Bag
1.7
0.8
KE1358
-
304 SS
0.310
7.9
20.4
520
0.010
0.25
6.0
152
300
100 / Bag
2.2
1.1
KE1368
-
304 SS
0.310
7.9
26.8
679
0.010
0.25
8.0
203
300
100 / Bag
2.9
1.3
KE1378
-
304 SS
0.310
7.9
33.0
838
0.010
0.25
10.0
254
300
100 / Bag
3.5
1.6
KE1388
-
304 SS
0.310
7.9
42.0
1067
0.010
0.25
12.0
305
300
100 / Bag
4.6
2.1
 
KE0328
-
316 SS
0.310
7.9
7.9
201
0.010
0.25
2.0
50
300
100 / Bag
1.0
0.5
KE0338
-
316 SS
0.310
7.9
10.2
259
0.010
0.25
2.7
69
300
100 / Bag
1.3
0.6
KE0348
-
316 SS
0.310
7.9
14.2
360
0.010
0.25
4.0
102
300
100 / Bag
1.7
0.8
KE0358
-
316 SS
0.310
7.9
20.4
520
0.010
0.25
6.0
152
300
100 / Bag
2.2
1.1
KE0368
-
316 SS
0.310
7.9
26.8
679
0.010
0.25
8.0
203
300
100 / Bag
2.9
1.3
KE0378
-
316 SS
0.310
7.9
33.0
838
0.010
0.25
10.0
254
300
100 / Bag
3.5
1.6
KE0388
-
316 SS
0.310
7.9
42.0
1067
0.010
0.25
12.0
305
300
100 / Bag
4.6
2.1
 
-
KE0828
316 SS
0.310
7.9
7.9
201
0.010
0.25
2.0
50
300
100 / Bag
1.2
0.6
-
KE0848
316 SS
0.310
7.9
14.2
360
0.010
0.25
4.0
102
300
100 / Bag
1.8
0.9
-
KE0858
316 SS
0.310
7.9
20.4
520
0.010
0.25
6.0
152
300
100 / Bag
2.5
1.2
| | |
| --- | --- |
| Width | 5/16 |
| Length | 7.9" |
| Material | 316SS |
| Coating | Nylon 11 |
| Thickness | .016" |