Add products to your shopping cart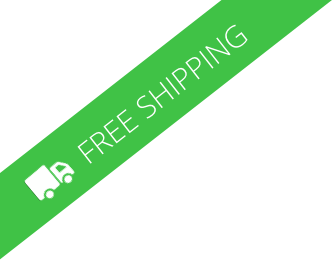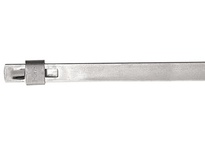 Image for Illustration purposes only. Actual product may vary
BRAND:

Band-It

SKU:

28739

CONDITION:

NEW

MODEL:

KE1148
KE1148 Ball-Lok Tie 304SS 3/16" x .01" x 14.2"
Typically ships in: 3 days
Weight:

1.0 lb

MOQ:

9
Order minimum ($) may be applied. Add desired QTY to cart and proceed to checkout to view minimum
Free shipping on orders over $20
Contiguous U.S. States
Additional Description
Coated or uncoated
CE Marked, DNV Approved, Coast Guard Approved
Self-locking ties.
Available in two widths:  4.6mm and 7.9mm Speedy Application
Epoxy coated or uncoated styles available.
Specifications
Ball Lok Ties Uncoated
Part #
Coated / Uncoated
Material*
Width
Length
Base Material Thickness
Maximum Diameter Single Wrap
Minimum Loop Tensile Strength (Lbs)
Package Quantity
Package weight
In
mm
In
mm
In
mm
In
mm
Lbs
Kg
 KE1128
Uncoated
304 SS
 0.180
4.6
7.9
201 
0.010
0.25 
2.0
50
200
 100 / Bag
0.6 
0.3
 KE1138
Uncoated
304 SS
0.180
4.6
10.2
259
 0.010
0.25 
2.7
 69
200
100 / Bag 
 0.7
 0.4
KE1148
Uncoated
304 SS
0.180 
4.6
14.2
 360
0.010
0.25  
4.0
 102
200
100 / Bag 
0.9
 0.5
KE1158
Uncoated
304 SS
0.180
4.6
20.4
520
0.010 
0.25 
6.0
152
200 
100 / Bag 
1.3
 0.6
KE1168
Uncoated
304 SS
0.180
4.6
26.8
679
 0.010
 0.25
 8.0
 203
200
100 / Bag 
 1.8
0.8
KE1178
Uncoated
304 SS
0.180
4.6
 33.0
 838
 0.010
0.25
 10.0
 254
200
100 / Bag 
2.1
 1.0
KE1188
Uncoated
304 SS
 0.180
4.6
42.0
1067
 0.010
 0.25
 12.0
305
200
100 / Bag 
2.4
 1.1
KE0128 
Uncoated
316 SS
0.180
4.6
 7.9
 201
0.010
 0.25
2.0
 50
200
100 / Bag 
 0.6
 0.3
KE0138 
Uncoated
316 SS
0.180
4.6
10.2
 259
 0.010
0.25
 2.7
 69
200
100 / Bag 
0.7
 0.4
KE0148
Uncoated
316 SS
0.180
4.6
14.2
360
0.010
0.25
4.0
102
200
100 / Bag 
0.9
0.5
KE0158
Uncoated
316 SS
0.180
4.6
20.4
520
0.010
0.25
6.0
152
200
100 / Bag 
1.3
0.6
KE0168
Uncoated
316 SS
0.180
4.6
26.8
679
0.010
0.25
8.0
203
200
100 / Bag 
1.8
0.8
KE0178
Uncoated
316 SS
0.180
4.6
33.0
838
0.010
0.25
10.0
254
200
100 / Bag 
2.1
1.0
KE0188
Uncoated
316 SS
0.180
4.6
42.0
1067
0.010
0.25
12.0
305
200
100 / Bag 
2.4
1.1
KE1328
Uncoated
304 SS
0.310
7.9
7.9
201
0.010
0.25
2.0
50
300
100 / Bag 
1.0
0.5
KE1338
Uncoated
304 SS
0.310
7.9
10.2
259
0.010
0.25
2.7
69
300
100 / Bag 
1.3
0.6
KE1348
Uncoated
304 SS
0.310
7.9
14.2
360
0.010
0.25
4.0
102
300
100 / Bag 
1.7
0.8
KE1358
Uncoated
304 SS
0.310
7.9
20.4
520
0.010
0.25
6.0
152
300
100 / Bag 
2.2
1.1
KE1368
Uncoated
304 SS
0.310
7.9
26.8
679
0.010
0.25
8.0
203
300
100 / Bag 
2.9
1.3
KE1378
Uncoated
304 SS
0.310
7.9
33.0
838
0.010
0.25
10.0
254
300
100 / Bag 
3.5
1.6
KE1388
Uncoated
304 SS
0.310
7.9
42.0
1067
0.010
0.25
12.0
305
300
100 / Bag 
4.6
2.1
KE0328
Uncoated
316 SS
0.310
7.9
7.9
201
0.010
0.25
2.0
50
300
100 / Bag 
1.0
0.5
KE0338
Uncoated
316 SS
0.310
7.9
10.2
259
0.010
0.25
2.7
69
300
100 / Bag 
1.3
0.6
KE0348
Uncoated
316 SS
0.310
7.9
14.2
360
0.010
0.25
4.0
102
300
100 / Bag 
1.7
0.8
KE0358
Uncoated
316 SS
0.310
7.9
20.4
520
0.010
0.25
6.0
152
300
100 / Bag 
2.2
1.1
KE0368
Uncoated
316 SS
0.310
7.9
26.8
679
0.010
0.25
8.0
203
300
100 / Bag 
2.9
1.3
KE0378
Uncoated
316 SS
0.310
7.9
33.0
838
0.010
0.25
10.0
254
300
100 / Bag 
3.5
1.6
KE0388
Uncoated
316 SS
0.310
7.9
42.0
1067
0.010
0.25
12.0
305
300
100 / Bag 
4.6
2.1
Coated
KE0228
Coated
316 SS
0.180
4.6
7.9
201
0.010
0.25
2.0
50
150
100 / Bag 
0.6
0.3
KE0238
Coated
316 SS
0.180
4.6
10.2
259
0.010
0.25
2.7
69
150
100 / Bag 
0.7
0.4
KE0248
Coated
316 SS
0.180
4.6
14.2
360
0.010
0.25
4.0
102
150
100 / Bag 
1.0
0.5
KE0258
Coated
316 SS
0.180
4.6
20.4
520
0.010
0.25
6.0
152
150
100 / Bag 
1.4
0.7
KE0268
Coated
316 SS
0.180
4.6
26.8
679
0.010
0.25
8.0
203
150
100 / Bag 
1.8
0.8
KE0278
Coated
316 SS
0.180
4.6
33.0
838
0.010
0.25
10.0
254
150
100 / Bag 
2.3
1.1
KE0428
Coated
316 SS
0.310
7.9
7.9
201
0.010
0.25
2.0
50
175
100 / Bag 
1.1
0.6
KE0438
Coated
316 SS
0.310
7.9
10.2
259
0.010
0.25
2.7
69
175
100 / Bag 
1.5
0.8
KE0448
Coated
316 SS
0.310
7.9
14.2
360
0.010
0.25
4.0
102
175
100 / Bag 
1.8
0.8
KE0458
Coated
316 SS
0.310
7.9
20.4
520
0.010
0.25
6.0
152
175
100 / Bag 
2.4
1.2
KE0468
Coated
316 SS
0.310
7.9
26.8
679
0.010
0.25
8.0
203
175
100 / Bag 
3.1
1.4
KE0478
Coated
316 SS
0.310
7.9
33.0
838
0.010
0.25
10.0
254
175
100 / Bag 
3.8
1.2
Notes
* BAND-IT reserves the right to substitute material with equal or better corrosion resistance and/or mechanical specifications.
 
Instructions
Ball- Lok Ties Installation Instructions
PDF
Why does BAND-IT offer coated cable ties and band?
PDF
 
Application Tools
K50289 - Ball-Lok Tool
| | |
| --- | --- |
| Width | 3/16 |
| Length | 14.2" |
| Material | 304SS |
| Thickness | .01" |