Add products to your shopping cart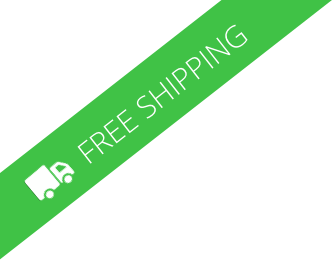 Image for Illustration purposes only. Actual product may vary
BRAND:

Band-It

SKU:

28926

CONDITION:

NEW

MODEL:

V02099
V02099 Worm Gear Clamp 300SS Series 9/16" x .023" Clamp ID Range 7/8" to 1-3/4"
Typically ships in: 3 days
Weight:

0.7 lb

MOQ:

40
Order minimum ($) may be applied. Add desired QTY to cart and proceed to checkout to view minimum
Free shipping on orders over $20
Contiguous U.S. States
Additional Description
Band-It V02099
A hose clamp is a piece of hardware designed to attach tubes and hoses from toilet sinks to automobile engines, to various items and fixtures and more. The fitting the hose is attached to is referred to nib, or as a barb. The hose is subsequently attached around the nib, so the hose is not going to come free and the clamp is subsequently tightened. There are a number of different varieties of hose clamps which are accessible.
Among the simplest kinds of hose clamp is. Spring clamps are popular for hoses which can be not easy to reach due to the ease of which they are able to be fastened, but are restricted in how closely they are able to be attached.
These are often used in diameter or bigger. They may be also popular for temporarily repairing conduits that were damaged immediately like the breakage of a water pipe in crisis situations, and can attach the hose to the nib quite securely.
Specifications
Product
Width
Inside Diameter Range
Package Quantity
Package Weight
In.
(mm)
Min (Inches)
Max (Inches)
Min (mm)
Max(mm)
Lbs
Kg
V20299
5/16
7.9
1/4
5/8
6
16
10 / Box
0.2
0.1
V20399
5/16
7.9
3/8
7/8
8
23
10 / Box
0.2
0.1
V00699
9/16
14.3
3/8
7/8
9
22
10 / Box
0.5
0.2
V00899
9/16
14.3
1/2
1
11
25
10 / Box
0.5
0.2
V01099
9/16
14.3
1/2
1 1/8
12
28
10 / Box
0.6
0.3
V01299
9/16
14.3
1/2
1 1/4
12
32
10 / Box
0.6
0.3
V01699
9/16
14.3
3/4
1 1/2
19
38
10 / Box
0.6
0.3
V02099
9/16
14.3
7/8
1 3/4
22
45
10 / Box
0.6
0.3
V02499
9/16
14.3
1 1/8
2
28
51
10 / Box
0.7
0.3
V02899
9/16
14.3
1 3/8
2 1/4
35
57
10 / Box
0.7
0.3
V03299
9/16
14.3
1 5/8
2 1/2
41
64
10 / Box
0.8
0.4
V03699
9/16
14.3
1 7/8
2 3/4
48
70
10 / Box
0.8
0.4
V04099
9/16
14.3
2 1/8
3
54
76
10 / Box
0.8
0.4
V04499
9/16
14.3
2 3/8
3 1/4
58
83
10 / Box
0.9
0.4
V04899
9/16
14.3
2 5/8
3 1/2
67
89
10 / Box
0.9
0.4
V05299
9/16
14.3
2 7/8
3 3/4
73
95
10 / Box
0.9
0.4
V05699
9/16
14.3
3 1/8
4
79
102
10 / Box
1.0
0.4
V06499
9/16
14.3
3 1/2
4 1/2
89
114
10 / Box
1.1
0.5
V07299
9/16
14.3
4
5
102
127
10 / Box
1.3
0.6
V08099
9/16
14.3
4 1/2
5 1/2
114
140
10 / Box
1.3
0.6
V08899
9/16
14.3
5 1/8
6
130
152
10 / Box
1.4
0.6
V10499
9/16
14.3
6 1/8
7
155
178
10 / Box
1.5
0.7
| | |
| --- | --- |
| Width | 9/16 |
| Inside Dia Max | 1.75" |
| Material | 300SS |
| Inside Dia Min | .87" |
| Thickness | .023" |