GS 48 SPIDER 64D GREEN
BRAND:

LoveJoy

| MODEL:
68514472249 |
CONDITION:
NEW |
SKU:
1797295
---
Image for Illustration purposes only,
Actual product may vary
---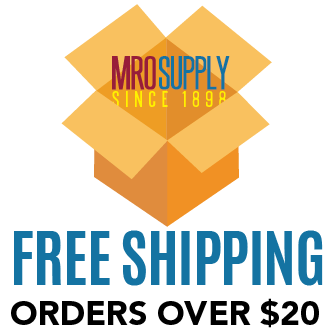 Additional Description
Technical Specifications
Documents
Description
Measurement and Control Systems
The torsional stiffness of the GS Series coupling provides zero backlashes needed for the accuracy for measurement and control systems. The low torques of these applications give the GS Series the ability to provide zero backlashes due to the elastomeric pre-stress.
Servo and Positioning Drives
The GS Series provides a zero backlash, flexible connection for servo and positioning drives. An added benefit of the GS Series is its damping capabilities. For applications that have vibrations at critical speeds, the GS Series coupling can provide a zero backlash solution for vibration problems.
Main Spindle Drives
The GS Series coupling is used in main spindle drives for machine tools. Torque spikes and cyclical loading are handled by the GS Series by damping or by shifting the vibratory frequency range to a non-critical speed range.
The GS Series can be used in a variety of different applications requiring precision and accuracy.The GS Series spider features a straight center of the spider tooth, providing higher stiffness due to coupling prestress. The crowning of the ends of the spider legs allows for misalignment, while the curved jaws and solid spider center provide high-speed capability.The jaws of the hubs and the spider legs are chamfered to provide easy assembly. The GS Series coupling design also allows the blind assembly in tight spaces. Raised spider dots on the legs of the spider ensure proper spacing of hubs and spider.Proper installation of the coupling can provide isolation of electrical currents. Check the CL dimension listed on this page to ensure the proper spacing between spiders and hubs.The GS Series coupling has spiders available in four different shore hardnesses. Each spider offers benefits for different vibratory, environmental, and torque transmission requirements.
Specifications
Description 
GS 48 SPIDER 64D GREEN
Type
Jaw
Spider Type
64 Shore D
Material
Urethane
Style
Solid Center Type
Color
Green
Weight
0.30 lb
Stock Sizes
14 - 55
Dimensional Data
Spider Size
48
Spider Outside Diameter (Dimension A)
4.130 in
Spider Thickness (Dimension W)
0.830 in21.08 mm
Cubic inches
14.15723 in³
Dimensional Data of Related Coupling
Set Screw Size
5/16-18
Set Screw Style Coupling Location Size (Dimension SL)
0.790 in20.07 mm
Length thru Bore
2.200 in55.88 mm
Dimension HD
4.130 in104.90 mm
Min. Bore (Dimensions ID1/ID2)
Solid
Max. Bore (Dimensions ID1/ID2)
2.312 in59.00 mm
Dimension CL
0.140 in3.56 mm
Clamping Bolt Style Coupling Bolt Location Size (Dimension SL1)
0.870 in
Dimension TH
0.160 in4.06 mm
Clamping Bolt Style Coupling Bolt Size
M10
Performance Data
Temperature 
-20 to 230 ºF
Max. Temperature Range
-30 to 248 ºF
Nominal Torque
5798.00 in·lb
Max. Torque
11593.00 in·lb
Max. Speed for Clamping Style Hub
3600.00 rpm
Max. Speed for Set Screw Style Hub
4550.00 rpm
Performance Data of Related Coupling
Max. Speed for Locking Device Style Hub
7200.00 rpm
Axial Misalignment
+0.082 -0.039 in
Angular Misalignment
0.80 º
Radial Misalignment
0.004 in
Dynamic Torsional Stiffness
800925.00 in·lb/rad
Static Torsional Stiffness
320370.00 in·lb/rad
Radial Stiffness
47286.0000 in·lb
Elastomer Characteristic
Four types of spiders are available for the CJ Series of couplings
Urethane spiders provide high abrasion resistance and elasticity, along with good damping characteristics
The spiders are offered in a variety of shore hard nesses, each providing a different level of torque capacity, damping, and chemical resistance
The 92A shore insert (yellow in color) is the standard, offering excellent torque carrying capacity
The 80A shore insert (blue) offers the best damping characteristics
The 95/98A shore spider (red) offers higher torque than the standard 92 shore, but retains greater damping capacity compared to the 64D shore insert (green)
The 64D shore insert is offered for high humidity environments, higher temperatures, and offers the highest torque capacity
The standard curved jaw spider design has a hole in the center to accommodate small between shaft end measurements
The 80A, 92A, and 95/98A shore spiders have a temperature capacity of 212° F
The 64D shore spider has a temperature capacity of 230° F
The curved jaw spider's urethane material also resists oil, dirt, sand, grease, moisture, many solvents, as well as atmospheric effects of ozone
Misalignment Information
The GS Series coupling handles the following types of misalignment: axial, angular, and radial. The coupling retains its zero backlash properties due to its spider design.
Typical Applications
Axial misalignment can be caused by different shaft tolerances or by thermal expansion of shafts. The GS Series coupling handles axial misalignment while keeping reactionary forces low.
Features
Radial misalignment can be defined as a measure of the offset distance between the centerlines of the driving and driven shafts. This type of misalignment, due to the forces involved, causes the highest stress.