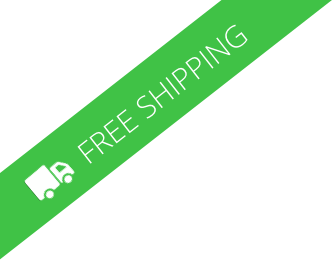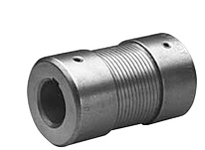 Image for Illustration purposes only. Actual product may vary
BRAND:

LoveJoy

SKU:

1796344

CONDITION:

NEW

MODEL:

68514476494
U125S CPLG 25MMX25MM *5/16KWBE
Typically ships in: 1 day
Weight:

2.8 lb

Free shipping on orders over $20
Additional Description
U Type Shaft-to-Shaft
The U Type is the basis for all Uniflex couplings. It is a shaft-to-shaft flexible coupling with a simple one piece design, making it ideal for indexing, robotic or positioning applications. The U Type consists of a triple-wound flexible steel spring brazed to a steel hub at each end. This all steel design ensures optimum equipment protection in severe environments and/or high temperature applications. Regular and short versions are available for most sizes to accommodate different overall length requirements. Special hub or bore modifications are also possible. These units can be supplied with either pin holes or with keyways and set screws. Lovejoy does not recommend the reboring of uniflex couplings by customers due to potential damage to the brazed joint.
This is a durable one-piece flexible coupling for general purpose shaft-to- shaft applications. It is the basis for all Uniflex coupling types.
Specifications
Description 
U125S CPLG 25MMX25MM *5/16KWBE
Hub Style
Short
Type
Shaft-to-Shaft
Material
Steel
Weight
2.75 lb
Color
Gray/Metallic
Bore Type
Finished Bore
Dimensional Data
Bore Size   
25 x 25 mm
Hub Size
U125S
Set Screw Thread Size (Dimension T)
3/8-16
Keyway Size
5/16 x 5/32 in
Dimension HD
2.170 in55.12 mm
Overall Length
3.75 in95.25 mm
Pin Location (Dimension SL)
0.62 in
Length thru Bore
1.100 in27.94 mm
Min. Bore (Dimensions ID1/ID2)
0.625 in16.00 mm
Max. Bore (Dimensions ID1/ID2)
1.260 in32.00 mm
Cubic inches
17.65838 in³
Performance Data
Operating Temperature Range
-40 to 250 ºF
Max. Torque
755 in·lb
Max. Speed
6000 rpm
Axial Misalignment (∆ Ka)
0.020 in0.51 mm
Max. Parallel Misalignment
0.030 in0.76 mm
Wind-Up Angle at Nominal Torque
1.22 º
Wind-Up Angle at Max. Torque
3.00 º
Rated HP at 100 rpm
1.21 hp
# of Set Screws Required per Hub
1
Coupling Design
The Uniflex Coupling is an all steel, single piece coupling that solves a variety of application concerns including: high misalignment, space limitations, high temperature, and exceptionally low backlash/windup. The unique flexing center of the Uniflex consists of three opposingly wound square wire springs for forward or reverse operation. Two steel hubs are then brazed to the steel spring pack to create a durable one-piece flexible coupling.
Notes
Total backlash is approximately 1/3 of windup at maximum torque – consult Lovejoy Engineering for more information.
OAL Tolerance: + 1/8 inch.