Add products to your shopping cart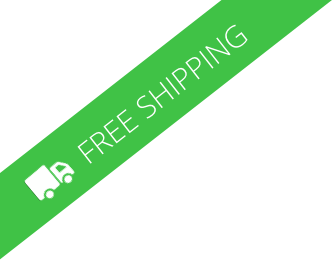 Image for Illustration purposes only. Actual product may vary
BRAND:

RAB Lighting

SKU:

1431130

CONDITION:

NEW

MODEL:

PLED2X10MS/BL
RAB PLED2X10MS/BL LED PENDANT 2 X 10W COOL + MINI SENSOR BILEVEL BRONZE
Typically ships in: 1 day
Weight:

0.0 lb

Free shipping on orders over $20
Additional Description
Color: Bronze
Reduce energy usage with motion sensor technology you can rely on
LED combined with mini sensor for an all-in-one lighting solution
Great for small spaces like utility closets and storage rooms
5 year warranty
Other
Bi-Level(BL) Operation:
Bi-Level option supplies a fixture with the sensor(s) wired to control only one fixture leaving the other fixture always on or available for timer or photo sensor control by customer. Two sets of labeled leads will be provided.
Patents:
RAB PLED2X10 are protected by patents in US pat. D615,689 CN ZL201030129125 MX 32130 TW pat. D139033.
Warranty:
RAB warrants that our LED products will be free from defects in materials and workmanship for a period of five (5) years from the date of delivery to the end user, including coverage of light output, color stability, driver performance and fixture finish. See our full warranty here.
California Title 24:
PLED complies with California Title 24 building and electrical codes.
Equivalency:
The PLED2X10 is Equivalent in delivered lumens to a 32W CFL Pendant.
HID Replacement Range:
The PLED2X10 can be used to replace 32-42W CFL, or up to 70W Metal Halide Pendants based on delivered lumens.
Equivalency:
The PLED2X10MS is equivalent in delivered lumens to a 32W CFL Ceiling Fixture.
HID Replacement Range:
The PLED2X10MS can be used to replace 32-42W CFL or up to 70W Metal Halide Ceiling Lights based on delivered lumens.
Country of Origin:
Designed by RAB in New Jersey and assembled in the USA by RAB's IBEW Local 3 workers.
Buy American Act Compliant:
This product is a COTS item manufactured in the United States, and is compliant with the Buy American Act.
Recovery Act (ARRA) Compliant:
This product complies with the 52.225-21 "Required Use of American Iron, Steel, and Manufactured Goods-- Buy American Act-- Construction Materials (October 2010).
Trade Agreements Act Compliant:
This product is a COTS item manufactured in the United States, and is compliant with the Trade Agreements Act.
GSA Schedule:
Suitable in accordance with FAR Subpart 25.4.
Listings
UL Listing:
Suitable for Damp Locations.
IESNA LM-79 & IESNA LM-80 Testing:
RAB LED luminaires have been tested by an independent laboratory in accordance with IESNA LM-79 and LM-80, and have received the Department of Energy "Lighting Facts" label.
LED Characteristics
Lifespan:
100,000-hour LED lifespan based on IES LM-80 results and TM-21 calculations.
LEDs:
(2) 10W Multi-chip high-output, long-life LED.
Color Consistency:
7-step MacAdam Ellipse binning to achieve consistent fixture-to-fixture color.
Color Stability:
LED color temperature is warrantied to shift no more than 200K in CCT over a 5 year period.
Color Uniformity:
RAB's range of CCT (Correlated color temperature) follows the guidelines of the American National Standard for Specifications for the Chromaticity of Solid State Lighting (SSL) Products, ANSI C78.377-2011.
Color Accuracy:
75 CRI
Color Temperature (Nominal CCT):
5000K
Construction
Recommended Mounting Height:
8-10'.
Mounting:
3 mounting stems included. 6", 12" and 18" can be combined to achieve a maximum length of 36". 42" of wire supplied. The pendants thread into a hang-straight, leveling the fixture. Pendant outside diameter is 3/4". Threads are 1/4". Circular canopy included.
Thermal Management:
Cast aluminum Thermal Management system for optimal heat sinking. Designed for cool operation, most efficient output and maximum LED life by minimizing LED junction temperature.
Housing:
Precision die cast aluminum housing and lens framing.
Finish:
Our environmentally friendly polyester powder coatings are formulated for high-durability and long-lasting color, and contains no VOC or toxic heavy metals.
Green Technology:
Mercury and UV free, and RoHS compliant.
Electrical
Drivers (2):
Multi-chip 2x10W high output long life LED Driver Constant Current, Class II, 120V-240V, 50/60 Hz, 400mA.
Voltage:
120 volts AC 60 Hz.
Optical
Fixture Efficacy:
41 Lumens per Watt
Sensor Characteristics
Sensor Switching Capacity:
5 Amps, 450 Watts LED @ 120 Volts 0.8pF Driver; 5 Amps, 300 Watts LED @ 120 Volts 0.5pF Driver.
Sensor Time Adjustment:
5 seconds to 15 minutes.
Sensor Quick Test Time:
5 second test time for fast installation. Works day or night.
Sensor "No Hands" Auto Testing:
Auto mode starts after 4 minutes of testing. No adjustment needed.
Sensor Photoelectric Control:
Deactivates lights during daylight. Fully adjustable for 24 hour operation or custom applications.
Sensor LED Detection Indicator:
LED glows red day & night for "on guard" deterrence.
Sensor RF Immunity:
Circuits fully shielded for maximum radio frequency immunity.
Sensor Ratings:
5 amps.
Sensor Power Consumption:
Negligible
Sensor Manual Switch:
None.
Sensor Ambient Light Sensing:
Adjustable.
Sensor Adjustments:
Time, ambient light & sensitivity.
Sensor Detection:
180° detection pattern.
LED Info

| Watts: | Color Temp: | Color Accuracy: | L70 Lifespan: | Lumens: | Efficacy: |
| --- | --- | --- | --- | --- | --- |
| 20W | 5000K (Cool) | 74 CRI | 100,000 | 1,045 | 41 LPW |
Driver Info

| Type: | 120V: | 208V: | 240V: | 277V: | Input Watts: | Efficiency: |
| --- | --- | --- | --- | --- | --- | --- |
| Constant Current | 0.42A | N/A | N/A | N/A | 26W | 78 |
Dimensions
Weight: 7.1 lbs
| | |
| --- | --- |
| Watts | 20 |
| Efficacy | 41LPW |
| Color | Bronze |
| Lumens | 1045 |
| Color Temp. | 5000K(Cool) |
| Lifespan | 100000 |