Add products to your shopping cart
Cleaning industry stats and trends for 2020
North America is the largest market for cleaning services in the world. In this field, people work as our kids' janitor, office and commercial clean-up crews, and home cleaners.
BECOME A VENDOR
The cleaning industry plays a key role in keeping our environments organized, sanitary, and safe. But it's also a profitable industry for those who aren't afraid to get their hands dirty.

If you're thinking about starting a cleaning business, there are a lot of opportunities for growth. But there are few facts, figures, and trends you should know first. Below we've outlined some of the most important information about the cleaning services industry for 2020.
Market Size
In recent years, the cleaning industry has seen incredible growth. But just as with other industries, the recession had a powerful impact on cleaning jobs. The unemployment rate meant fewer individuals could afford maids or housekeepers, and fewer workplaces could afford janitors and cleaners. However, in recent years, the industry has seen an upswing with more jobs than ever before.

This momentum is expected to continue, according to experts. The Bureau of Labor Statistics reports that cleaning services will see a 10% growth in jobs through 2026. That's above the national average for all industries.

Commercial Cleaning
Commercial cleaning makes up the majority of the market with about 2.3 billion jobs in 2016. Commercial and industrial cleaning services maintain the upkeep of workplaces and buildings. The majority of employees in this field are male and have the title of 'janitor' or 'cleaner.' The top employers are:

Buildings/dwellings: 36%
Elementary and secondary schools: 13%
Healthcare and social assistance: 7%


Some of the top areas of commercial cleaning include floor cleaning, window cleaning, and vacuuming services.

Residential Cleaning
Residential cleaning makes up a smaller portion of the overall cleaning services industry. These workers are responsible for keeping private homes orderly and clean. In May 2018, there were about 924,290 jobs in residential cleaning with the tiles 'maid' or 'housekeeper.' The majority of workers in this field are female.
20 Cleaning Industry Stats and Trends for 2020
How to start a cleaning business
Now that you know some of the key cleaning industry stats, you may be wondering how to start a business that can profit in this lucrative industry. There are so many different specialties for cleaning businesses. And while there is a lot of growth, there is also a lot of competition.

Below we've listed our top three steps for starting your own cleaning business.
Step1: Choose a Niche
The first step in starting a cleaning business is choosing a niche. As mentioned, there are a lot of different types of cleaning specialties. It can range from commercial floor cleaning to HVAC cleaning, maid services, window cleaning, and more. You will need to determine what services your business will offer. Being able to provide a few different specialties will make your business stand out, but your employees must be properly trained.

As mentioned above, the main reason why 55% of businesses lose customers is due to dissatisfaction with services rendered. Hiring skilled labor and offering on-the-job training will help ensure your clients are satisfied with the work performed.
Step 2: Pick a Supplier
Next, you will need to make sure you have access to quality commercial cleaning supplies. Here at MROSupply.com, you can shop from hundreds of vendors to find top-quality equipment that will get the job done. Our industrial cleaning supplies wholesale ensures you are getting reliable products at an affordable rate.

In the cleaning industry, you will go through a lot of mops, brooms, chemicals, and industrial cleaning products. That's why it's critical to pick a supplier you can trust. At MRO Supply, we've been proudly trusted since 1898 for residential and commercial janitorial supplies, and that's no coincidence. We've spent decades working with the top suppliers to make sure our customers are receiving only the best industrial cleaning equipment to get the job done right the first time around.
Step 3: Set Your Location
Lastly, you'll want to set your parameters. The good news is the cleaning industry is growing nationwide. Across the country, there's a demand for commercial and residential contracts. When you set your location, make sure you can get to your job site in a timely manner.
Creative cleaning business ideas
There are so many ways to break into the cleaning industry. If you're looking for some inspiration, here are a few cleaning business ideas that are always in demand.
1.

Residential Cleaning/Maid Services

While commercial cleaning makes up a larger part of the overall cleaning industry, it's important not to underestimate residential cleaning. Deep house cleaning costs can be very profitable depending on where you live. Housekeepers and maids can supply kitchen cleaning services, carpet cleaning, window cleaning, laundry, and general tidying. One of the benefits of this type of service is that you can develop long-lasting relationships with your clients.
2.

Commercial Floor Cleaning

If you're ready to build a business from the ground up, this may be the perfect match. Commercial Floor Cleaning is one of the most in-demand services. Examples of duties include carpet cleaning, vacuuming, commercial steam cleaning, and everything in between. Our floors are the foundation of our workplaces. Depending on the industry, they can see a lot of foot traffic and spills. There will never be a lack of floors that need to be cleaned—so why not capitalize on them?
3.

Window Cleaning

Commercial window cleaning is another fast-growing sub-sector of the commercial cleaning industry. Many modern buildings have large windows that require professional cleaning. This can be an adventurous profession for those who work in large cities and may need to scale the side of a skyscraper or climb a large ladder for hard-to-reach windows. Many who work in this industry love the thrill and enjoy being outdoors.
4.

Commercial Hood Cleaning

Commercial hood cleaning is another profitable specialty. Professionals in this field offer commercial kitchen cleaning services for exhausts, grease traps, and ventilation systems.
BECOME A VENDOR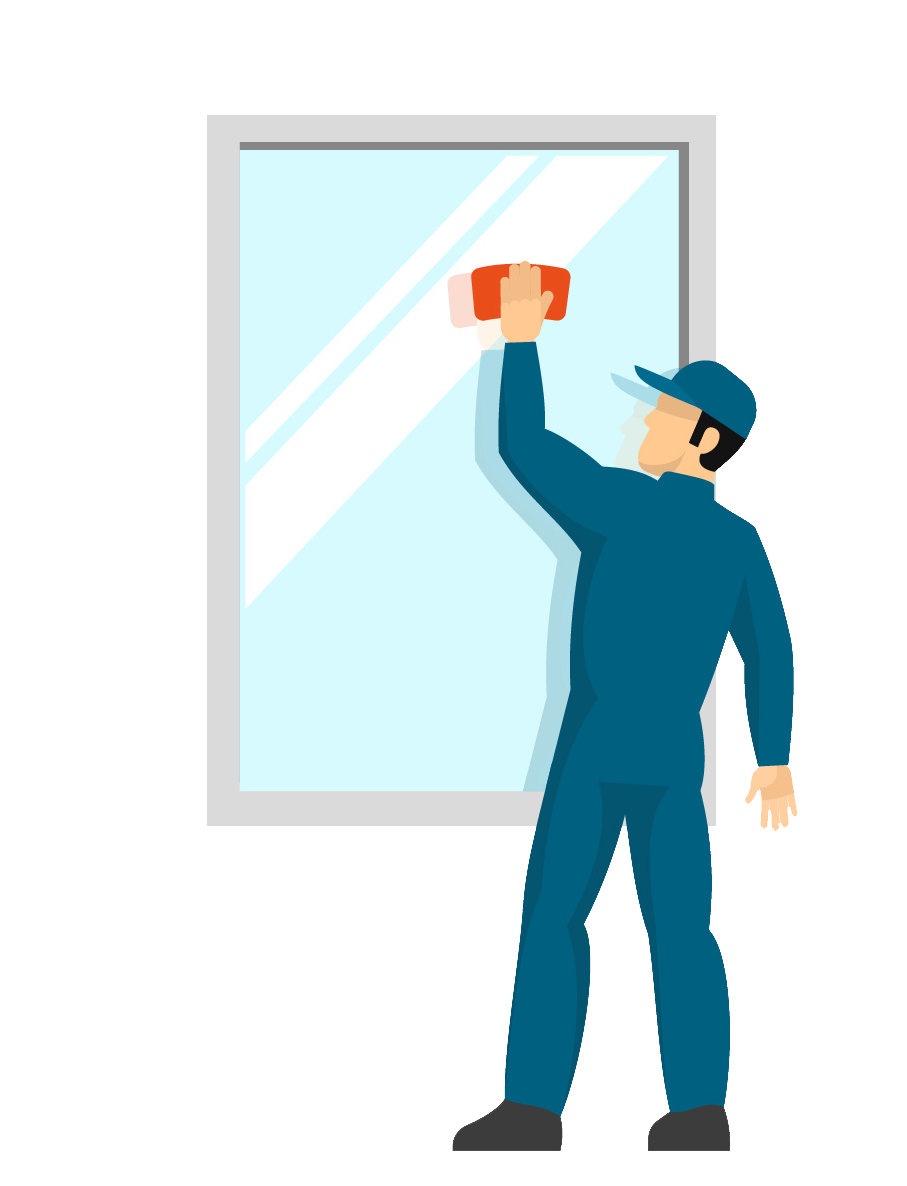 Become a vendor or start your business
Explain the vendor program and why should people order these products from you. This is something that the article won't provide so it should be added, but we'll use it in multiple articles.
BECOME A VENDOR