Add products to your shopping cart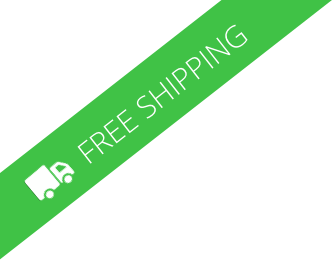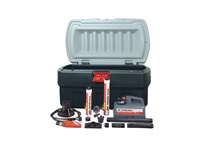 Image for Illustration purposes only. Actual product may vary
SPX IM10E SET-MAINTENANCE
Add to cart to see a price so low we can't advertise it!
NEW
Typically ships in: 1 day
Weight:

108.0 lb

Free shipping on orders over $20
Payment methods:

Returnable:No
Unit of Measure: each
Additional Description
Maintenance Sets for Hydraulic System Components
Matched hydraulic system components, adapters and hydraulic spreader, contained in a rugged carrying and storage case.
Portable sets are ideal for pushing, pulling, lifting, straightening, or clamping at remote job sites.
Cylinders in set are rated at 10 tons at 10,000 psi. Set components are designed for full rated capacity of cylinders.
Set IM10H/IM10L includes hand operated pump. Set IM10E includes the Quarter Horse electrically driven portable power unit.
Specifications
Order Number
Description
IM10E
IM10H
1M10L
HS2000
HS2000
HS2000
Hydraulic spreader
PE102 (electric)
P59
P59L
Hand pump
9041
9041
9041
10,000 psi Hydraulic Gauge
9670
9670
9670
Tee adapter
9754
9754
9754
Hose & coupler assembly
25395
25395
25395
90° V base
25664
25664
25664
Threaded coupler
31772
31772
31772
Serrated saddle
32325
32325
32325
Flat base
350897
350897
350897
Extension rod -5 length
38909
38909
38909
Extension rod -10 length
350898
350898
350898
Extension rod -18 length
420062
420062
420062
Cyl. support base
C106CBT
C106CBT
C106CBT
Cyl. ass'y, 10 ton, 6 1/8 stroke
C1010CBT
-
-
Cyl. ass'y, 10 ton, 10 1/8 stroke
350722
350722
350722
Storage box*
106 lbs.
89 lbs.
81 lbs.
Product Weight
* Actual product may differ from photo.
Disclaimer: The return policy information shown below is merely a copy of the text as stated in IDC-USA's Annual Return Policy.
File: http://documents.mrosupply.com/file_uploads/IDCreturnpolicy.pdf
ANNUAL RETURN POLICY PURPOSE: The purpose of IDC-USA's Annual Return Policy is to allow IDC Distributors the opportunity to return salable stock merchandise of current design that may not have adequate "turns" and replace it with faster moving product.
ACCEPTANCE: IDC Owner-Distributors shall submit a return list to IDC-USA with all pertinent information as follows:
a. Product brand name
b. Quantity
c. IDC-USA's product identification number
d. Corresponding distributor's P.O. number or invoice number Acceptance of return shall be subject to IDC-USA inventory levels and manufacturer's restrictions.
AUTHORIZATION: The return shall be audited and the IDC Owner-Distributor will receive an approved return list with a Return Material Authorization (RMA) number assigned to it. RETURN DATE: Each owner-distributor shall be assigned a month during which they shall be entitled to make a single annual return.
Product Qualification: All products returned must be:
a. On the current price list
b. In good resale condition
c. In the original packaging
d. Purchased from IDC-USA within 3 years of the return
e. Stock items only; no special order items
f. Only those items which have been approved
VALUE: The IDC Owner-Distributor shall receive a credit not to exceed 5% of the owner-distributor's prior year annual purchases from the IDC Distribution Center. Credit received shall be the actual purchase price or price in effect at the time of the return, whichever is lowest, less applicable restocking charges. Additionally, all annual returns must have a minimum return value of $100.
RESTOCKING CHARGES: There will be a 15% restocking fee unless return is offset by a noncancelable order of equal value to be placed at the time of return. All items received that are not in their original box shall be subject to an additional 15% repackaging fee.
FREIGHT: Returns will be made freight prepaid by the IDC Owner-Distributor to the IDC Distribution Center. The packing slip and all cartons must reference the RMA number. The owner-distributor will be notified of any items received that do not qualify as set forth above. Those items will not be credited and shall be scrapped unless the IDC Owner-Distributor directs otherwise and assumes any additional transportation charges.