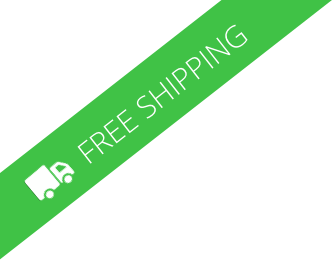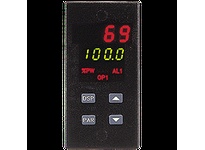 Image for Illustration purposes only. Actual product may vary
TCU10104 TCUN4RSPAL1&2RS485
Typically ships in: 1 day
Weight:

2.0 lb

Free shipping on orders over $20
Additional Description
Description
The TCU Controller accepts signals from a variety of temperature sensors (thermocouple or RTD elements), precisely displays the process temperature, and provides an accurate output control signal (time proportional, linear, or valve positioning) to maintain a process at the desired control point. A comprehensive set of easy to use steps allows the controller to solve various application requirements.
The controller can operate in the PID control mode for both heating and cooling. On-demand auto-tune establishes the tuning constants. The PID tuning constants may be fine-tuned by the operator at any time and locked out from further modification. The controller employs a unique overshoot suppression feature that allows the quickest response without excessive overshoot. The unit can be transferred to operate in the manual mode, providing the operator with direct control of the output. The controller can also be programmed to operate in the ON/OFF control mode with adjustable hysteresis.
Dual 4-digit displays allow viewing of the process temperature and setpoint simultaneously. Front panel indicators inform the operator of the controller and output status. Replaceable and interchangeable output modules (Relay, SSR Drive, or Triac) can be installed for the main control output, alarm output(s), cooling output, and Valve Positioner outputs.
Optional dual alarms can be configured to activate according to a variety of actions (Absolute HI or LO, Deviation HI or LO, Band IN or OUT, Heater Break, and Valve Fail Detect) with adjustable hysteresis. A standby feature suppresses the output during power-up until the temperature stabilizes outside the alarm region. An optional secondary output is available (for processes requiring cooling) that provides increased control accuracy and response.
The optional Second Analog Input (0 to 20 mA DC) can be configured as a Remote Setpoint signal or as a Secondary Process signal. Configuration of the Second Analog Input as a Remote Setpoint signal allows ratio control, master setpoint/multiple slave operation, and the ability to cascade the TCU with another controller (External Cascade). Configuration of the Second Input as a Secondary Process signal allows operation as a two-process cascade controller within a single unit (Internal Cascade). In either control mode, parameters are provided to scale, configure, communicate and monitor the activity of both analog inputs. A square law linearizer function can be used to linearize signals derived from flow transmitters.
The optional RS485 multi-drop serial communication interface provides two-way communication between a TCU unit and other compatible equipment such as a printer, a programmable controller, or a host computer. In multi-point applications the address number of each unit on the line can be programmed from zero to ninety nine. Up to thirty-two units can be installed on a single pair of wires. The Setpoint value, % Output Power, Setpoint Ramp Rate, etc. can be interrogated or changed, by sending the proper command code via serial communications. Alarm output(s) may also be reset via the serial communications interface option. A programmable User Input is available with RS485, Valve Position, Heater Current Monitor, and Second Analog Input models. The User Input can be programmed to perform a variety of controller functions.
A NEMA 4X/IP65 rated bezel is available for wash down applications and similar environments, when properly installed. Modern surface-mount technology, in-house assembly and testing, and high immunity to noise interference makes the controller extremely reliable in industrial environments.
Note: Output Modules are NOT supplied with the controller. When specifying the controller, be sure to purchase the appropriate output module for the Main Control Output and if necessary, the alarm output(s), the secondary output, and valve positioner outputs.
The Logic/SSR Drive Module is a switched DC source, intended to drive the DC input of an SSR power unit. It should never be connected to line voltage.
All modules are packaged separately and must be installed by the user.
Specifications
97 mm x 50 mm
Dual 4 Digit, 0.4" (10 mm) LED, 0.3" (7.6 mm) LED
Thermocouple or RTD Input
Dual Alarms
Remote Setpoint Input
RS-485 Communication
NEMA4X/IP67 Front Panel
Accessories
| | |
| --- | --- |
| OMD00000 | OMD Relay Module for PCU, PSC, TCU and TSC |
| OMD00001 | OMD Triac Module |
| OMD00003 | OMD Logic/SSR Drive Module |