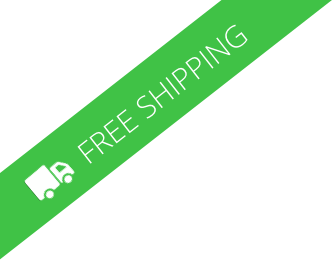 Image for Illustration purposes only. Actual product may vary
PAXD0110 PAXD DC GREEN LED
Typically ships in: 1 day
Weight:

2.0 lb

Free shipping on orders over $20
Additional Description
Description
The PAXD (PAX Universal DC Input Meter) offers many features and performance capabilities to suit a wide range of industrial applications. The meter employs advanced technology for stable, drift free readout, while incorporating features that provide flexibility now and in the future with plug-in option cards. The plug-in card options allow the opportunity to configure the meter for present applications, while providing easy upgrades for future needs.
The PAXD Universal Meter has four voltage inputs (300 VDC max), five current inputs (2 A DC max), and three resistance inputs (10 Kohm max). Selectable excitation of 24 V, 2 V reference and 1.75 mA reference provides power to transmitters and potentiometers. A 16-point input scaling feature compensates for non-linear processes.
The meter provides a Max and Min reading memory with programmable capture time. The capture time is used to prevent detection of false max and min readings which may occur during start-up or unusual process events.
The signal totalizer (integrator) can be used to compute a time-input product. This can be used to provide a readout of totalized flow, calculate service intervals of motors and pumps, etc. The totalizer can also accumulate batch weighing operations.
The meter has four setpoint outputs, implemented on Plug-in cards. The Plug-in cards provide dual FORM-C relays (5 A), quad FORM-A relays (3 A) or either quad sinking or quad sourcing open collector logic outputs. The setpoint alarms can be configured in modes to suit a variety of control and alarm requirements.
Communication and Bus Capabilities are also available as option cards. These include RS232, RS485, Modbus, DeviceNet, and Profibus-DP. Readout values and setpoint alarm values can be controlled through the bus. Additionally, the meters have a feature that allows a remote computer to directly control the outputs of the meter. With an RS232 or RS485 card installed, it is possible to configure the meter using a Windows based program. The configuration data can be saved to a file for later recall.
A linear DC output signal is available as a Plug-in card. The card provides either 20 mA or 10 V signals. The output can be scaled independent of the input range. The features of the linear output cards are:
Once the meter has been initially configured, the parameter list may be locked out from further modification in its entirety or only the setpoint values can be made accessible.
The meter has been specifically designed for harsh industrial environments. With NEMA 4X/IP65 sealed bezel and extensive testing of noise effects to CE requirements, the meter provides a tough yet reliable application solution.
Specifications
Universal DC Input
4 Voltage (300 VDC Max) and 5 Current (2A DC Max) Ranges
3 Resistance Ranges - 10K ohm max
1/8 DIN (50 mm x 97 mm)
4 1/2 Digit, 0.56" (14 mm) LED
Green Display
Field Upgradeable Option Cards
11 to 36 VDC (24 VDC nominal) Input Power
NEMA 4X/IP65
Accessories
| | |
| --- | --- |
| ENC5A000 | ENC5A Steel NEMA 4/IP65 Enclosure for PAX |
| ENC5B000 | ENC5B NEMA 4X/IP65 Plastic Enclosure for 1 PAX meter |
| ENC5C000 | ENC5C NEMA 4X/IP65 Plastic Enclosure for 2 PAX meters |
| PAXLBK10 | PAXLBLE Units Label Kit Accessory (Not required for DP5T or PAXT) |
| PAXLBK30 | PAXLBK Label Kit for PAX Lite Analog Meters |
| TCM10000 | TCM1 Triac Converter Module, 115 VAC |
| VCM10000 | VCM1 Voltage Converter Module, 450 V AC/DC |
| VCM20000 | VCM2 Voltage Converter Module, 50270 V AC/DC |
| BMK40000 | BMK4 Base Mount Kit for Apollo, Gemini, PAX, TCU, PCU, TSC, PSC and PXU |
| BMK90000 | BMK9 DIN Rail PAX Base Mount Kit |
| PMK4B000 | PMK4B Apollo, IM, PAX, TCU, PCU, TSC, PSC and PXU Mounting Panel |
| PMK50000 | PMK5 Panel Mount Adapter Kit (1/4 DIN to 1/8 DIN) |
| PMK80000 | PMK8 Panel Mount Adapter Kit (Gemini to PAX) |
| PAXCDC10 | PAXCDC RS485 Serial Comms Output Card with Terminal Block |
| PAXCDC1C | PAXCDC Extended RS485 Serial Comms Output Card with Dual RJ11 Connector |
| PAXCDC20 | PAXCDC RS232 Serial Comms Output Card with Terminal Block |
| PAXCDC2C | PAXCDC Extended RS232 Serial Comms Output Card with 9 Pin D Connector |
| PAXCDC30 | PAXCDC DeviceNet Option Card |
| PAXCDC40 | PAXCDC Modbus Communications Card |
| PAXCDC4C | PAXCDC Extended Modbus Communications Card with Dual RJ11 Connector |
| PAXCDC50 | PAXCDC ProfibusDP Communications Card |
| PAXCDL10 | PAXCDL Analog Output Card |
| PAXCDS10 | PAXCDS Dual Setpoint Relay Output Card |
| PAXCDS20 | PAXCDS Quad Setpoint Relay Output Card |
| PAXCDS30 | PAXCDS Quad Setpoint Sinking Open Collector Output Card |
| PAXCDS40 | PAXCDS Quad Setpoint Sourcing Open Collector Output Card |
| PAXRTC00 | PAXRTC PAXRealTime Clock Card (Replacement Only) |
| PAXUSB00 | PAXUSB PAX USB Programming Card |
| SNUB0000 | SNUB RC Snubber Inductive Load Supressor |