Add products to your shopping cart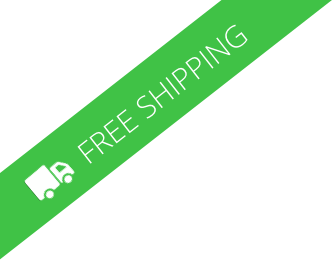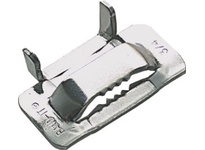 Image for Illustration purposes only. Actual product may vary
BRAND:

Band-It

SKU:

28302

CONDITION:

NEW

MODEL:

C35499
C35499 Buckle GCS 1/2"
Typically ships in: 3 days
Weight:

1.9 lb

Order minimum ($) may be applied. Add desired QTY to cart and proceed to checkout to view minimum
Free shipping on orders over $20
Contiguous U.S. States
Additional Description
The original Ear-Lokt style buckle. 
BAND-IT Ear-Lokt Buckles can be used with many types of BAND-IT stainless steel banding providing superior fastening strength.
Ear-Lokt style buckle for standard duty applications including hose assemblies, cable bundling and general fastening
201 Stainless Steel offers good resistance to oxidation and many moderate corrosive agents
Can hold a single or double wrapped band configuration
Band clamps can be formed over any contour or shape 
Can be applied on BAND-IT band with the following BAND-IT tools: C00169, C00369, C07569
Specifications
Galvanized Carbon Steel Ear-Lokt Buckle
BAND-IT galvanized carbon steel banding and buckles is used mainly in lower cost applications where corrosion resistance is not a factor.

Galvanized carbon steel band offers medium strength coupled with good corrosion resistance in mild atmosphere and occasional fresh water
Ear-Lokt Style Buckle for medium duty applications
Can hold a single or double wrapped band configuration
Utilized in general use banding applications
Installs easily with the following tools: the Standard Banding Tool (C00169), the Heavy Duty Banding Tool (C00369), the Bantam Tool (C07569), the Bantam Strapping Tool (C08569) and the Ratchet Tool (C40099)

Product 
Material
Width
Package Quantity
Weight
In.
(mm)
Lbs.
Kg
 C35399
GCS
3/8
9.6
100/Box
0.8
0.4
C35499
GCS
1/2
12.7
100/Box
2.1
1.0
C35599
GCS
5/8
15.9
100/Box
2.4
1.1
C35699
GCS
3/4
19.1
100/Box
3.7
1.7