Add products to your shopping cart
$970.56 Each Prices subject to change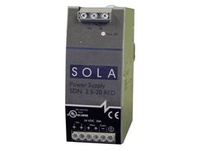 Image for Illustration purposes only. Actual product may vary
SolaHD SDN40-24-480C 960W 24V 480VAC 3PH DINPWR SPL 24V 480VAC 3PH DINPWR SPL
MODEL SDN40-24-480C
$970.56 Each
Prices are subject to change
FREE SHIPPING ON ORDERS OVER $1
Select Quantity
GET A QUOTE

Free Gift with this product
Typically Ships in: 1 day
Still Deciding?
Add this item to your saved items and easily come back later.
SPECIFICATION

In. Voltage
320-540 3 Phase
ADDITIONAL DESCRIPTION

Overview
The SDN-C DIN rail power supplies are the next generation of the popular SDN series. These models combine high efficiency and compact size with new visual diagnostic LEDs to offer the most performance available from SolaHD. Essential industrial features such as Sag Immunity, Power Factor Correction, and universal voltage input have been retained in this series. Wide temperature operating range and parallel operation capability make the new SDN-C units suitable to a variety of industrial applications.
Industrial Machine Control
Process Control
Conveying Equipment
Material Handling
Vending Machines
Packaging Equipment
Amusement Park Equipment
Semiconductor Fabrication Equipment
DeviceNet
Compact Packaging to Save Space on the DIN Rail
Highly Efficient Switching Technology Saves Energy and Lowers Amount of Heat Generated in Panel
Visual Diagnostic LEDs for Input and Output Status at a Glance
High MTBF Means High Reliability and Long Life
PowerBoost Overload Capability to Start High Inrush Loads
Active Power Factor Correction
Patented DIN Rail Mounting Clip
User Adjustable Output Voltage Accessible Via Front Face
Parallel Capability Standard
Large, Rugged, Accessible Screw Terminals
Industrial Grade Design — –25°C to 60°C Operation without Derating
Panel Mounting Bracket Available
Fully Tested and Burned-In at Factory
Five-Year Limited Warranty
UL Listed, Ind. Control Equipment, E61379 — UL 508, CSA C22. 2 No. 107. 1
UL Recognized Component, ITE, E137632 — UL 60950-1/CSA C22. 2 No. 60950-1, 2nd Edition
CE Low Voltage Directive — IEC/EN60950-1, 2nd Edition
Sag Immunity: SEMI F47
RoHS Compliant
UL Recognized Component, Haz. Loc., E234790 — ISA 12. 12. 01, CSA C22. 2 No. 213
UL Recognized Component, Haz. Loc., E234790 — Class I, Division 2, Groups A, B, C, D
Specifications
| | |
| --- | --- |
| Brand/Series | SDN-C Series |
| Configuration | Enclosed |
| Mounting Type | DIN Rail |
| Number of Outputs | 1 |
| Operation | PFC |
| Output | 24VDC@40A |
| Power, Output | 960 W |
| Primary Type | AC-DC |
| Special Features | Parallelable |
| Type | Industrial |
| Voltage, Input | 320-540 VAC 3 Phase |
| Voltage, Output | 24 VDC |
DOCUMENTS

FAQs


FREE GIFTS ON ORDERS OVER $500
When you get to checkout, you'll be able to select a free gift! Depending on the cart value, you'll be shown relevant gifts your order qualifies for.
$500
MRO Hat
MRO Golf Balls
MRO Hi-Vis Vests
MRO Mug
$750
32oz Water Bottle
Throw Blanket
30 piece Hex Set
Telescopic Pick Up
$1,250
Golf Cooler
11-in-1 Screw Driver Set
Gorilla Grip Knee Pad
John Deere Oilskin Hat
$2,500
Igloo 1/2 Gallon Jug
Rechargable Headlamp
Larix Trucker Hat
$5,000
Igloo 10 Gallon Cooler
Igloo Party Bucket Cooler
Klein Tools Speaker
Klein Tools 8-in-1
$7,500
GX-6F Pro Golf Range Finder
Bushnell Outdoorsman Speaker
Jaeger 24px Ratcheting Wrench Set
Aspen Beverage Bucket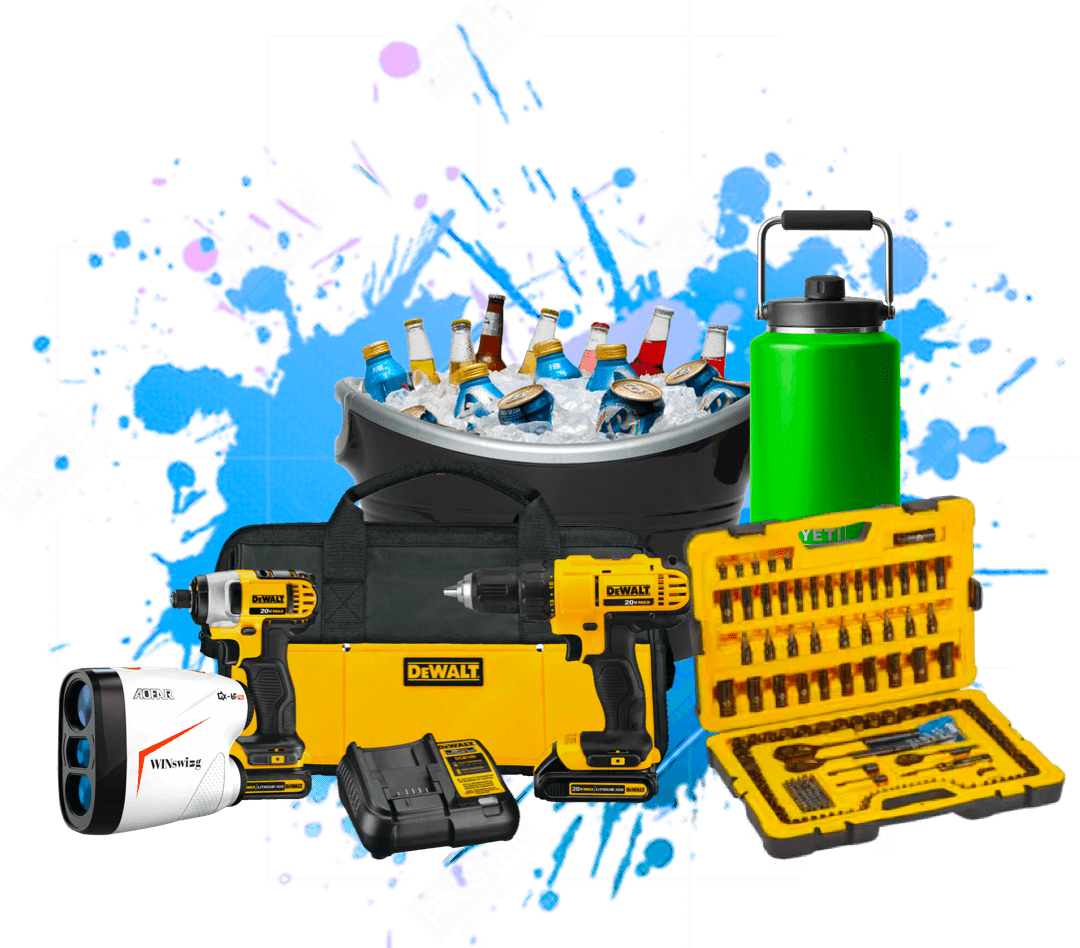 Disclaimer: The return policy information below is merely a copy of the text as stated in Appleton Group LLC Terms of Sale.
File: http://documents.mrosupply.com/file_uploads/Appleton%20Grp%20LLC%20Terms%20Conditions%20and%20SolaHD%20Sales%20Policies.pdf
12. RETURN GOODS POLICY: All returns are subject to inspection and final credit approval. Seller will, at its discretion, refuse all returns without proof of purchase. Returns of Goods are classified as either Defective Product or Distributor Stock Rotation. All returns must be processed through an authorized Seller distributor. These policies apply to sales of Goods in North America. For all sales outside North America, please contact your local sales representative or Seller for repair/return instructions and policies. Return Material Authorization ("RMA") numbers are only released to authorized Seller distributors after the receipt of supporting information and documentation.
(a) Freight for Stock Rotation Products: Returns shall be prepaid to Seller, accompanied by the issued RMA form. Seller will ship repaired or replaced warranty Goods, via common carrier ground transportation freight prepaid and allowed, to Buyer's customer. Goods carried in the most recent edition of Seller's catalog of Goods (unless otherwise communicated by Seller) may be returned (freight prepaid) for credit upon receipt of a written return product date code and proof of purchase dated within the past 12 months. The stock return is only allowed when another purchase order of twice the amount or greater in dollar value to the return is placed at the same time. All stock returns are subject to a 25% restocking fee. Goods must be returned unopened and in resalable condition.
(b) Stock Rotation Policy: Seller's returned goods program allows a Buyer who is a distributor the flexibility required to carry a complete inventory of Seller's Goods with a minimum risk of inventory obsolescence. Seller will accept items of its manufacture for material credit from the distributor's stock subject to the following conditions:
(i) What Goods are eligible for Stock Rotation: All Goods in resalable condition in unopened, undamaged original packaging may be returned for stock rotation. All Buyer order errors must be returned as part of the stock rotation unless approved in writing by Seller.
UPS Goods may be returned as a stock rotation within six months of purchase. UPS products over 3KVA must be field repaired; no returns will be accepted.
All other standing catalog Goods purchased within one year.
Obsolete, modified, non-stock, or custom Goods are non-cancelable and not allowed for return without 100% penalty fees.
(ii) Authorization to return Goods must be initiated by the local sales representatives or through the RMA online system. (Goods cannot be returned by Buyer until RMA authorization notification and factory issued RMA forms are received.)
(iii) Annual authorizations will be considered for amounts up to 3% of stock purchases made during the prior 12-month period. Timing of Stock Rotation must be negotiated with the applicable sales representative.
(iv) All returned Goods must be currently cataloged items, new, in resalable condition, and in original, unopened cartons.
(v) Goods purchased more than 12 months prior to the RMA request will not be allowed.
(vi) Goods not allowed on RMA include the following: special Goods not in the catalog, discontinued Goods, other customized Goods, catalog Goods modified to customer specifications, other Goods deemed non-returnable by Seller. Other Goods not allowed on RMA include Goods shipped directly to Buyer's custommer, or Goods being returned directly from the customer's stock.
(vii) Credit for all eligible returned Goods will be issued at the purchased price less cash discount, restocking and refurbishing charge where required. A minimum restocking, handling expense charge of 10% or $50.00, whichever is higher, will apply to any return regardless of size, plus all shipping expenses incurred by Seller. Credit will be issued within 60 days of receipt unless other arrangements are made with Seller.
(viii) All returns that are part of a job quotation must have the invoice price or proof of purchase noted. If an invoice for the Goods is not provided, credit will be issued at the lowest price paid for such Goods within a two-year period or negotiated for all others. Credit will be issued in the form of Goods credit only.
(ix) Credit will be issued only on the quantities actually received by Seller. No unauthorized Goods will be accepted.
(x) Authorized stock returns must be shipped freight prepaid to the destination stipulated on the RMA and must be accompanied by the issued RMA form.
(xi) Goods shipped in error by Seller, or which is to be returned because of manufacturing defects, must be processed on a separate RMA and may be returned to the destination stated on the RMA freight collect, lowest-cost way with no restocking charge, and accompanied by the issued RMA form. Requests for RMAs due to shipping error must be submitted within one week of incident.
(xii) All returns are subject to inspection and final credit approval.
(xiii) Goods must be returned within 60 days of RMA issuance or the RMA will be void.
(xiv) Goods returned which do not meet this RMA policy may be returned at Buyer's expense or scrapped with no credit.