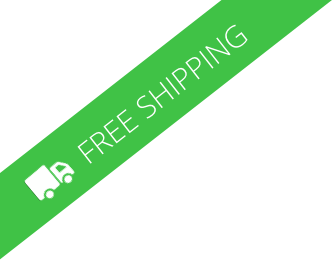 Image for Illustration purposes only. Actual product may vary
BRAND:

CoxReels

SKU:

2518564

CONDITION:

NEW

MODEL:

1125PCL-8M-H
Coxreels 1125PCL-8M-H
Typically ships in: 10 days
Weight:

41.0 lb

Free shipping on orders over $20
Additional Description
Coxreels 1125PCL Series professional-grade hand crank and motorized cord reels feature the industry preferred design including a drum-located, easy to access slip ring assembly for simple routine maintenance and a sturdy all-welded "A" frame built to efficiently handle the most demanding of tasks. The unique permanently lubricated and self-aligning pillow block bearings at each end of the drum allow smooth rotation and are specifically designed for rough, heavy-duty applications. These innovative models handle long length of 12/3 Gage or 10/3 Gage SO type power cord.
Swivel
Drum-located slip ring assembly with easy to access cover for simple routine maintenance
Available with 30 Amps or 45 Amps, 600 Volt rated slip ring assembly (see chart)
Design & Structure
All welded steel "A" frame construction to strengthen the reel structure
Narrow width for convenient installation in restricted spaces
Permanently lubricated self-aligning pillow block bearings for trouble-free & smooth rotation
"Cable Keeper" to prevent the lead cable from whipping or twisting
Adjustable tension brake to prevent "free-wheeling" during operation
Long-handled locking pin to secure reel from rotation during transport or storage
Retraction
Reliable direct gear drive - No chain
See Motor Options below
Signature Features
Professional grade heavy duty steel construction
Durable proprietary CPC powder coat finish
CNC robotically spun and ribbed discs with rolled edges provide strength, safety, and durability
Industry leading 2 year manufacturer's limited warranty
Made in the U.S.A. – Sold & Supported Worldwide
Possible Fields of Application
Power Tools
Light Source
General Industrial
Manufacturing Plants & Facilities
Service/Mechanic/Utility Vehicles
Mining, Construction & Railroad Operations
Specifications
REEL
 
SPECS
 
SIZE INDEX
MODEL
LBS
CORD
VOLTS
10GA
12GA
AMPS
W
H
L
Overall Dimensions
1125PCL-8M-H
41
N
600
200
250
45
18-7/8"
19-1/8"
17-1/2"
Item must be unused.
Item must be in it's original package.
Warranty is void if product or any part thereof has been tampered with, altered, or repaired by other than authorized service personnel. Coxreels' responsibility ceases upon delivery to any common carrier, and we do not, unless previously instructed, insure shipments beyond point of delivery to such carrier. Any products, components or accessories that are not manufactured by Coxreels and are supplied by other manufacturers are subject to their respective guarantees or warranties. Certain products will carry their own warranties. Equipment specially built to customers' specifications and requirements is not subject to cancellation nor returnable for credit under any condition. We reserve the right to modify or alter materials, dimensions, design and construction, when necessary, to improve performance.
STATEMENT OF HOSE APPLICATIONS Coxreels does not manufacture any hose. All hose supplied by Coxreels is selected from reliable commercial sources and is recommended for appliction on the basis of data supplied by the manufacturer. Coxreels assumes no responsibility for any other application or use. Hose supplied by Coxreels carries the warranty as listed by the manufacturer (90 days).