Add products to your shopping cart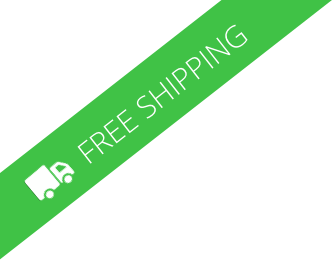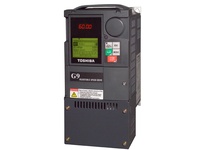 Image for Illustration purposes only. Actual product may vary
BRAND:

Toshiba

SKU:

2931402

CONDITION:

NEW

MODEL:

VT130G9U2330
Toshiba VT130G9U2330 30HP 230V 3Phase Nema-1 Frame 7B G9 Adjustable Speed Drive
Typically ships in: 1 day
Weight:

165.0 lb

Free shipping on orders over $20
Contiguous U.S. States
Additional Description
The G9 adjustable speed drive is the most advanced severe duty drive ever offered by Toshiba. It is a blend of a robust power platform and a state-of-the-art control scheme. With its 115% continuous overload rating and its dual 32-bit processor controls, the G9 provides the ability to operate the toughest of applications while still maintaining a high level of control.
G9 Specifications

Model Range

0.75 to 100HP

1 to 350 HP

Voltage Rating

200 to 240 V

380 to 480 V

Input Voltage Tolerance

±10%

Voltage Regulation
Main Circuit Voltage Feedback Control (Automatic Regulation, 'Fixed' and 'Control Off' Selections)
PWM Carrier Frequency
Adjustable 0.5 to 15 kHz (ASD Specific, Consult Factory)
Control System
Sine Wave PWM System - Flux field current vector control
V/f Pattern
Open Loop Vector, Closed Loop Vector, Constant Torque, Variable Torque, Auto Torque Boost, Manual Torque Boost, 5-Point V/f Custom Curve Setting
Overload Current Rating
115% Continuous and 150% for two Minutes (< or =100 HP/480V), 110% Continuous and 150% for one Minute (>100 HP/480V)
Frequency Setting
Rotary Encoder Integrated into EOI, 0 to 10 V, ±10 V, 4 to 20 mA, Binary Input, Motorized Potentiometer Input
Frequency Precision
Analog Input 0.2% of the Maximum Output Frequency, Digital Input 0.01% of the Maximum Output Frequency
Output Frequency Range
0 to 299 Hz
Speed Regulation
Closed Loop (Up to 0.01%, 1000:1 Speed Range), Open Loop (Up to 0.1%, 60:1 Speed Range)
Discrete Input Terminals
Eight Discrete Input Terminals Programmable to 67 Functions; Number of Terminals may be Increased Using Optional Hardware
Analog Inputs
One 4-20 mA or 0-10Vdc isolated input, one 0-10Vdc input, and one +/- 10Vdc input
Discrete Output Contacts
Three Output Contacts Programmable to 127 Functions
Analog Outputs
One Programmable 4 to 20 mA or 0 to 10 V and One 4 to 20 mA Output
Control Board Communication Ports
2-Wire/4-Wire RS485
Power Terminals
Input (L1, L2, L3); Output (T1, T2, T3); DCL(PO,PA); Dynamic Breaking Resistor (PA,PB); DC BUS (PA, PC)
Set Point Control (PID)
Proportional Gain, Integral Gain, Feedback Settings Upper/Lower Deviation Limits, Feedback Source Delay Filter, Feedback Settings Differential Gain
Retry
Can be setup to clear resetable faults upon trip automatically.
Restart
ASD will catch a coasting motor smoothly.
Ambient
Operating Temperature: -10 to +40°C; 14 to 104°F Humidity: 95% Non-Condensing
Installation
NEMA 1 Enclosure Type

Electronic Operation Interface (EOI)

LCD EOI (Liquid Crystal Display/Electronic Operator Interface)
Full English Back-Lit Display
LED EOI
Light Emitting Diode; Seven Segment Display
LED Indicators
Run (Red)/Stop (Green), Local/Remote (Green), DC Bus Charge Indicator (Red)
Keys
Local/Remote, ESC, Run, Mode, Stop/Reset
Rotary Encoder
Encoder with Integrated Enter Key for Frequency and Parameter Adjustments
Monitoring
Main Display shows two monitored Items selectable from: Output Current, DC Voltage, Output Voltage, Run Time, Comp. Frequency, PID Feedback, Motor Overload, Motor Load, ASD Load, Input Power, Output Power, RR Input, VI/II input, RX Input, RX2 Input, AM Output, and FM Output.
Selectable Display units
Completely Configurable along with Scaling Factor Multiple; Current Display Selectable Between Amps (A) or percentage of FLA (%); Voltage Display Selectable Between Volts or %.