LPAX0600 LG DIGIT PAX DISPLAY 6D
BRAND:

Red Lion Controls

| MODEL:
LPAX0600 |
CONDITION:
NEW |
SKU:
287131
---
Image for Illustration purposes only,
Actual product may vary
---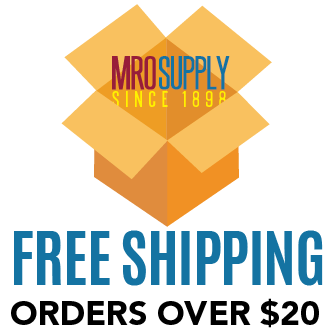 Additional Description
Documents
Description
Description
The LPAX Digital Display is a versatile display that can increase productivity by offering the plant floor or production area a large visual display of their current status. Whether your measurement is rate, count, or time, the LPAX6 can satisfy your requirement. These LPAX displays accept various digital inputs through the use of input modules (MPAX) which allow the unit to adapt to most any application. The MPAX Modules offer the same features as our highly successful PAX Series Panel Meters. Additional plug-in option cards can add alarms, analog output, and communication/bus capabilities, making the LPAX6 a truly Intelligent Panel Meter.
Specifications
Large PAX Display
4.75" (121 mm) x 10" (254 mm)
1.5" (38 mm) LED
Alarms, Analog Outputs, and Communication
Programmable User Inputs and Function Keys
Universal AC/DC Powered
PC Software for Meter Configuration
NEMA 4/IP65
Various Input Modules Available*
Input Module Ordered Separately * See MPAX Module Selector Guide
Accessories
| | |
| --- | --- |
| HWK70000 | MDM Cable Assembly for MDMU & MDMV |
| APSCM010 | 10 AMP Current Shunt |
| APSCM100 | 100 AMP Current Shunt |
| CT004001 | Current Transformer 40 A to 0.1 A |
| CT005001 | Current Transformer 50 A to 0.1 A |
| CT005050 | Current Transformer 50 A to 5 A |
| CT020050 | Current Transformer 200 A to 5 A |
| CTD00000 | DC Current Transducer, DC Current to 4 to 20 mA, Split Case |
| CTL0052S | AC Current Transducer, 2 5 A to 4 20 mA, Split Case |
| CTL0501F | AC Current Transducer, 10 50 A to 0 10 VDC, Fixed Case |
| CTL0502F | AC Current Transducer, 10 50 A to 4 20 mA, Fixed Case |
| CTL0502S | AC Current Transducer, 10 50 A to 4 20 mA, Split Case |
| CTL2001F | AC Current Transducer, 100 200 A to 0 10 VDC, Fixed Case |
| CTL2002F | AC Current Transducer, 100 200 A to 4 20 mA, Fixed Case |
| CTL2002S | AC Current Transducer, 100 200 A to 4 20 mA, Split Case |
| CTR05000 | True RMS AC Current Transducer, 50 A to 4 20 mA, Split Case |
| CTR20000 | True RMS AC Current Transducer, 200 A to 4 20 mA, Split Case |
| CTSF0000 | Current Switch, 0 150 A, Fixed Case |
| CTSG0000 | Current Switch with GO/NO GO, 0 to .75 A, Fixed Case |
| CTSS0000 | Current Switch, 1.75 to 150 A, Split Case |
| ENC90000 | ENC9 NEMA 4 Enclosure for LPAX |
| SHRLPAX0 | Shroud for LPAX |
| LX1000X0 | LPAX LABEL x1000 |
| LX100X00 | LPAX LABEL x100 |
| LX10X000 | LPAX LABEL x10 |
| LXA00000 | LPAX LABEL A |
| LXBAR000 | LPAX LABEL bar |
| LXBLANK0 | LPAX LABEL BLANK |
| LXBPM000 | LPAX LABEL BPM |
| LXBPS000 | LPAX LABEL BPS |
| LXCM/MIN | LPAX LABEL cm/min |
| LXCM/S00 | LPAX LABEL cm/s |
| LXCM0000 | LPAX LABEL cm |
| LXCM3000 | LPAX LABEL cm3 |
| LXCPH000 | LPAX LABEL CPH |
| LXCPM000 | LPAX LABEL CPM |
| LXCPS000 | LPAX LABEL CPS |
| LXDC0000 | LPAX LABEL DEGREES C |
| LXDEG000 | LPAX LABEL deg |
| LXDF0000 | LPAX LABEL DEGREES F |
| LXFPH000 | LPAX LABEL FPH |
| LXFPM100 | LPAX LABEL FPM |
| LXFPM200 | LPAX LABEL fpm |
| LXFPS100 | LPAX LABEL FPS |
| LXFPS200 | LPAX LABEL fps |
| LXFT0000 | LPAX LABEL ft |
| LXFT3/H0 | LPAX LABEL ft3/h |
| LXFT3/MN | LPAX LABEL ft3/min |
| LXFT3/S0 | LPAX LABEL ft3/s |
| LXFT3000 | LPAX LABEL ft3 |
| LXFTLB00 | LPAX LABEL ft lb |
| LXG00000 | LPAX LABEL G |
| LXGAL000 | LPAX LABEL gal |
| LXGPH000 | LPAX LABEL gph |
| LXGPM100 | LPAX LABEL GPM |
| LXGPM200 | LPAX LABEL gpm |
| LXGPS000 | LPAX LABEL gps |
| LXH00000 | LPAX LABEL h |
| LXHP0000 | LPAX LABEL hp |
| LXHZ0000 | LPAX LABEL Hz |
| LXIN0000 | LPAX LABEL in |
| LXIN3000 | LPAX LABEL in3 |
| LXINHG00 | LPAX LABEL in Hg |
| LXINLB00 | LPAX LABEL in lb |
| LXIPH000 | LPAX LABEL IPH |
| LXIPM000 | LPAX LABEL IPM |
| LXIPS000 | LPAX LABEL IPS |
| LXK00000 | LPAX LABEL K |
| LXKG/H00 | LPAX LABEL kg/h |
| LXKG/MIN | LPAX LABEL kg/min |
| LXKG/S00 | LPAX LABEL kg/s |
| LXKG0000 | LPAX LABEL kg |
| LXKHZ000 | LPAX LABEL kHz |
| LXKL0000 | LPAX LABEL Kl |
| LXKM0000 | LPAX LABEL km |
| LXKOHM00 | LPAX LABEL K OHM |
| LXKPA000 | LPAX LABEL kPa |
| LXKPH000 | LPAX LABEL kph |
| LXKV0000 | LPAX LABEL kV |
| LXKVA000 | LPAX LABEL kVA |
| LXKW0000 | LPAX LABEL KW |
| LXKWH000 | LPAX LABEL KWh |
| LXL/H000 | LPAX LABEL l/h |
| LXL/MIN0 | LPAX LABEL l/min |
| LXL/S000 | LPAX LABEL l/s |
| LXL00000 | LPAX LABEL l |
| LXLB/H00 | LPAX LABEL lb/h |
| LXLB/MIN | LPAX LABEL lb/min |
| LXLB0000 | LPAX LABEL lb |
| LXLPM000 | LPAX LABEL LPM |
| LXM/H000 | LPAX LABEL m/h |
| LXM/MIN0 | LPAX LABEL m/min |
| LXM/S000 | LPAX LABEL m/s |
| LXM00000 | LPAX LABEL m |
| LXM3/H00 | LPAX LABEL m3/h |
| LXM3/MIN | LPAX LABEL m3/min |
| LXM3/S00 | LPAX LABEL m3/s |
| LXM30000 | LPAX LABEL m3 |
| LXMA0000 | LPAX LABEL mA |
| LXMIN000 | LPAX LABEL min |
| LXML0000 | LPAX LABEL ml |
| LXMM/S00 | LPAX LABEL mm/s |
| LXMM0000 | LPAX LABEL mm |
| LXMM3000 | LPAX LABEL mm3 |
| LXMOHM10 | LPAX LABEL m OHM |
| LXMOHM20 | LPAX LABEL M OHM |
| LXMPH000 | LPAX LABEL MPH |
| LXMPM000 | LPAX LABEL MPM |
| LXMPS000 | LPAX LABEL MPS |
| LXMV0000 | LPAX LABEL mV |
| LXN00000 | LPAX LABEL N |
| LXOHM000 | LPAX LABEL OHM |
| LXOZ0000 | LPAX LABEL oz |
| LXPH0000 | LPAX LABEL pH |
| LXPHA000 | LPAX LABEL PHASE A |
| LXPHB000 | LPAX LABEL PHASE B |
| LXPHC000 | LPAX LABEL PHASE C |
| LXPPB000 | LPAX LABEL ppb |
| LXPPM000 | LPAX LABEL ppm |
| LXPSI000 | LPAX LABEL psi |
| LXRPH000 | LPAX LABEL rph |
| LXRPM000 | LPAX LABEL rpm |
| LXRPS100 | LPAX LABEL RPS |
| LXRPS200 | LPAX LABEL rps |
| LXS00000 | LPAX LABEL S |
| LXSEC000 | LPAX LABEL SEC |
| LXT/MIN0 | LPAX LABEL t/min |
| LXT10000 | LPAX LABEL T |
| LXT20000 | LPAX LABEL t |
| LXTON/H0 | LPAX LABEL ton/h |
| LXTON000 | LPAX LABEL ton |
| LXU/MIN0 | LPAX LABEL u/min |
| LXUA0000 | LPAX LABEL uA |
| LXV00000 | LPAX LABEL V |
| LXVA0000 | LPAX LABEL VA |
| LXVAC000 | LPAX LABEL VAC |
| LXVDC000 | LPAX LABEL VDC |
| LXW00000 | LPAX LABEL W |
| LXYD0000 | LPAX LABEL yd |
| LXYD3000 | LPAX LABEL yd3 |
| LXYPH000 | LPAX LABEL YPH |
| LXYPM000 | LPAX LABEL YPM |
| LXYPS000 | LPAX LABEL YPS |
| TCM10000 | TCM1 Triac Converter Module, 115 VAC |
| VCM10000 | VCM1 Voltage Converter Module, 450 V AC/DC |
| VCM20000 | VCM2 Voltage Converter Module, 50270 V AC/DC |
| MBLPAX00 | LPAX Mounting Bracket |
| HWK30000 | Panel Bezel Kit without PC Board & Cable for SCUB2 |
| HWK40000 | SCUB2 Panel Bezel Kit with PC Board & Cable |
| DMOSCB02 | SubCub Mounting P.C. Board |
| SNUB0000 | SNUB RC Snubber Inductive Load Supressor |