Add products to your shopping cart
$469.21 Each Prices subject to change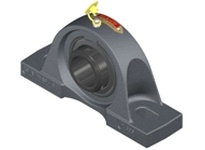 Image for Illustration purposes only. Actual product may vary
SealMaster
MPD-35 CXU
2.188" Mounted Ball Bearing, Cast Iron Two Bolt Pillow Block, 52100 Bearing Steel, Black Oxide Coated, Double Setscrew Lock, Felt Labyrinth Seal
MODEL 709587
$469.21 Each
Prices are subject to change
FREE SHIPPING ON ORDERS OVER $1
Select Quantity
GET A QUOTE

Orders over $500 qualify for a Free Gift
Typically Ships in: 1 day
Still Deciding?
Add this item to your saved items and easily come back later.
Alternatives
Products from another supplier. Note, it may not be identical in style or function to original item
| | Photo | Item ID | Brand | Price | Quantity |
| --- | --- | --- | --- | --- | --- |
| | | SealMaster MP-35 2.188" Mounted Ball Bearing, Cast Iron Two Bolt Pillow Block, 52100 Bearing Steel, Black Oxide Coated, Setscrew Lock, Felt Labyrinth Seal | SealMaster | $277.96 | |
| | | SealMaster MPD-35 2.188" Mounted Ball Bearing, Cast Iron Two Bolt Pillow Block, 52100 Bearing Steel, Black Oxide Coated, Double Setscrew Lock, Felt Labyrinth Seal | SealMaster | $469.21 | |
| | | Dodge 054412 P2B-SCM-203-HT Pillow Block Medium Duty Setscrew | Dodge | $473.99 | |
| | | NTN UCPX11-203D1 Mounted Unit(Cast Iron) | NTN Bearing | $178.52 | |
| | | SKF Bearing P2BM 203-TF-AH Mounted Unit Ball | SKF Bearing | $179.42 | |
| | | Link-Belt (Rexnord) MPS235N 10410952 2 3/16 PILLOWBLK BALL BRG | Link-Belt | $236.29 | |

FREE GIFTS ON ORDERS OVER $500
When you get to checkout, you'll be able to select a free gift! Depending on the cart value, you'll be shown relevant gifts your order qualifies for.
$500
MRO Hat
MRO Golf Balls
MRO Hi-Vis Vests
MRO Mug
$750
32oz Water Bottle
Throw Blanket
30 piece Hex Set
Telescopic Pick Up
$1,250
Golf Cooler
11-in-1 Screw Driver Set
Gorilla Grip Knee Pad
John Deere Oilskin Hat
$2,500
Igloo 1/2 Gallon Jug
Rechargable Headlamp
Larix Trucker Hat
$5,000
Igloo 10 Gallon Cooler
Igloo Party Bucket Cooler
Klein Tools Speaker
Klein Tools 8-in-1
$7,500
GX-6F Pro Golf Range Finder
Bushnell Outdoorsman Speaker
Jaeger 24px Ratcheting Wrench Set
Aspen Beverage Bucket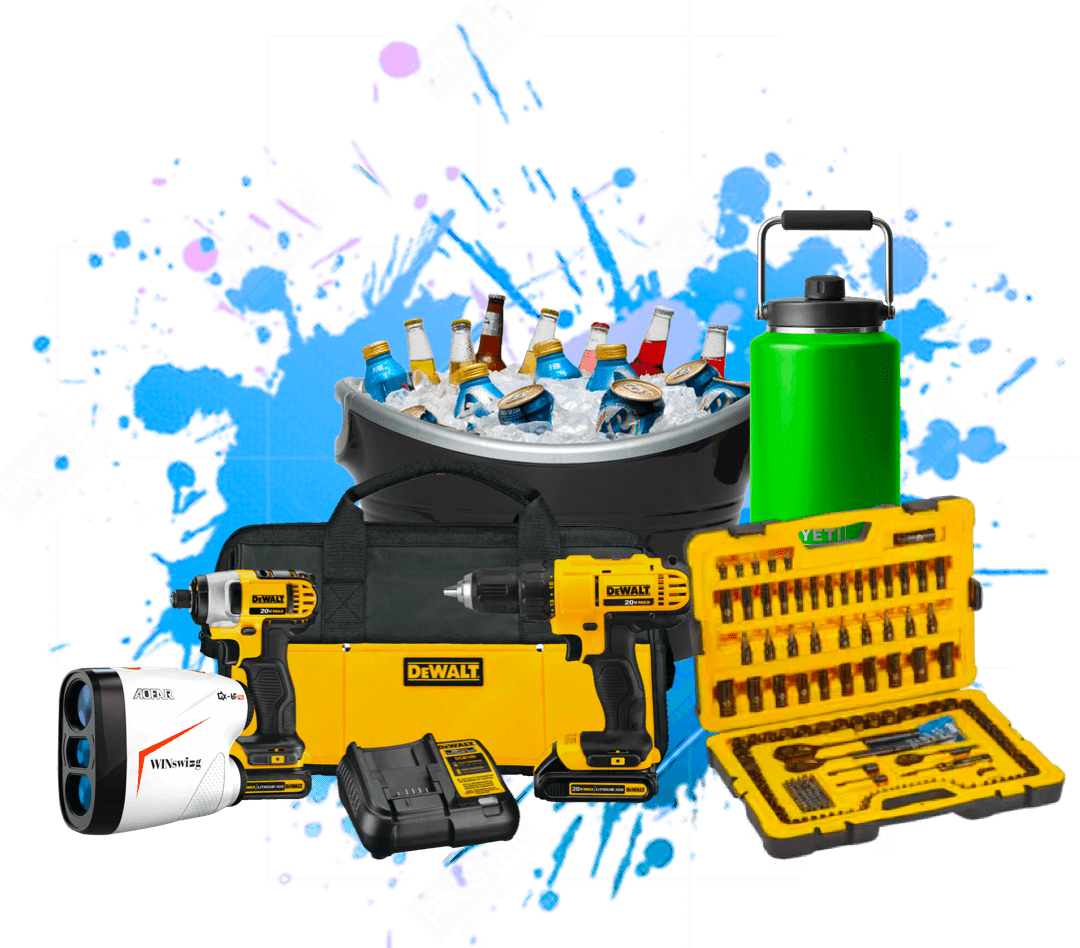 Disclaimer: The return policy information below is merely a copy of the text as stated in Regal Beloit's Return Goods Policy.
File: http://documents.mrosupply.com/file_uploads/Emerson%20Return%20Goods%20Policy%20%28406-003%29.pdf
Past experience has shown us that it is both practical and necessary from the standpoint of good customer relations to accept occasional merchandise returns. It is the objective of this policy to set forth guidelines that will insure the prompt and efficient handling of these returns at the earliest possible date.
I. PROVISIONS GOVERNING ALL RETURNS OF POWER TRANSMISSION SOLUTIONS PRODUCTS
A. All returned goods must be authorized. A Returned Goods Authorization form or number must be obtained from the appropriate PTS Return Goods Department prior to shipment. PTS Business locations will not accept returns unless a Return Goods Authorization has been issued. In the event a shipment is received by any location without authorization, the material will be refused and the carrier instructed to return the shipment to the point of origin.
B. All requests for the return of PTS products should be directed to the attention of your Customer Service contact or the appropriate PTS Return Goods contact.
C. A Return Goods Authorization will be valid for thirty (30) days from date of issue. Please make your return shipment as soon as you have received the authorization.
D. All unused PTS products returned under this Return Goods Policy shall be in first class, salable condition in original packages and subject to PTS Business inspection. Used or damaged PTS products will not be accepted for credit, except as described under "Defective Merchandise".
E. All returned PTS products must be shipped freight prepaid (unless otherwise instructed), and sent to the address shown on the Return Goods Authorization.
II. PTS ERRORS, CUSTOMER ERRORS, AND CONVENIENCE RETURNS
Order entry, shipping and packaging errors sometimes require that merchandise be returned, and/or credits be issued. It shall be our policy to accept the return of such merchandise when it can be shown that the product was billed on a specific invoice of recent date, subject to the following provisions:
A. "Recent Date" shall be defined as not more than sixty (60) days from shipping date.
B. Credit will be issued at the prices billed on our original invoice.
- Customer errors will be subject to a minimum 10% restocking charge.
C. For returns due to PTS error, we will credit freight both to and from the customer's place of business.
D. For returns due to customer error, the customer will be responsible for both outbound and return freight charges.
- If the value of the material is less than $100, PTS will ask Distributors to hold for their annual return.
E. For convenience, returns where fault cannot be determined, PTS will credit the outbound freight and the customer is expected to pay the return freight.
III. DEFECTIVE MERCHANDISE (Reference PTS's Standard Terms & Conditions of Sale)
Merchandise which has failed in use allegedly due to manufacturing defect or nonconformance to product specification may be returned with Return Authorization and invoice reference. We agree to repair or replace without charge any of our products which are found to be defective within one year after shipment, provided that the purchaser gives us immediate written notice of the alleged defect. (Note some products have extended warranty beyond one year. Please check with your appropriate PTS Return Goods Department for details.) We will not be liable for any damages or delay caused by such defects, nor shall we be responsible for work done or repairs made by others. Credit will be issued after inspection, as originally billed. Since all return freight is to be prepaid, if the product is defective and under warranty, PTS will issue credit for inbound and outbound freight.
IV. DISTRIBUTOR STOCK ADJUSTMENT RETURNS
The Distributor Stock Adjustment Policy is to ensure that our distributors' inventory investment is in PTS products that provide satisfactory sales frequency and profitability. This policy also assists distributors in meeting their responsibility to maintain adequate levels of inventory in order to provide prompt service to their customers.
A distributor has the option of submitting a request for a Stock Adjustment Return of PTS products up to twice each calendar year. These two returns combined may total up to 3% of the distributors' purchases of PTS product for the most recent PTS fiscal year ended September 30. For Stock Adjustment Returns greater than $50,000.00, the distributor may be required to submit an offsetting order, at the discretion of the appropriate PTS Sales V.P.
Additional provisions are:
A. All requests for return must include a detailed list of the PTS products to be returned. This list must include the complete product description and quantity.
B. Upon review and approval by the Return Goods Department, a return authorization will be issued. This authorization will be accompanied by a list of those items acceptable for return. Specials, made-to-order products, non-stock products, large OEM quantities, discontinued and/or obsolete products are unauthorized products and will have been excluded from the list. Only authorized product may be returned.
C. Once the distributor has received the return authorization, the approved products should be immediately shipped to the designated PTS facility. This return authorization will be valid for thirty (30) days from the date of issue.
D. All Distributor Stock Adjustment credits will be based on current distributor published or applicable program prices, less:
a. Standard 10% restocking and handling charge
b. Unauthorized freight charges
c. 20% for repackaging
d. 50% for refurbishing and reconditioning
E. If any unauthorized products are returned, they will not be included in the credit. A written notice will be sent to the distributor requesting advice as to disposition of the product. If the distributor does not advise disposition within fifteen (15) days, the unauthorized product will be scrapped. If the distributor requests a return, it will be done freight collect.
F. Some PTS products have limited shelf life and are subject to special return limitations. Please contact your Sales Representative or Return Goods Department for details.