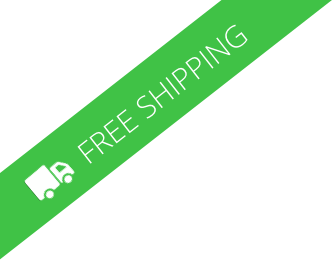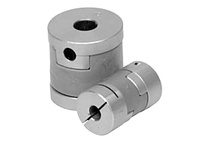 Image for Illustration purposes only. Actual product may vary
BRAND:

LoveJoy

SKU:

1796190

CONDITION:

NEW

MODEL:

68514458108
MOL25C HUB 8MM N/KW
Typically ships in: 1 day
Weight:

0.0 lb

Free shipping on orders over $20
Select Quantity (minimum 3)
Additional Description
The Lovejoy Oldham coupling is a precision engineered, torsionally stiff, three-piece coupling suitable for a great many applications ranging from incremental control of fluid valves to highly dynamic drives in closed loop servo systems. It accommodates misalignment mechanically through a floating disc that engages tenons machined out of the hubs. As the coupling rotates, the floating disc aligns with each hub alternately to an extent demanded by the alignment error. Because parallel misalignment is accommodated by lateral displacement, the Lovejoy Oldham coupling can handle severe alignment errors within a short space envelope. This is a valuable feature in densely packaged and blind assemblies, or where misalignment can accelerate the erosion of shaft bearings. The Lovejoy Oldham coupling features raised dots on both sides of the floating disc which act as an effective spacer. The dots keep the face of the tenon from contacting the bottom of the floating disc and allows the coupling greater angular misalignment capability. A very important effect is that the spacer dots will greatly reduce the bending load on the shafts because of the freedom of the floating disc. The MOL Coupling consists of two hubs and one center member.
Specifications
Description 
MOL25C HUB 8MM N/KW
Coupling Type
Oldham, Three Piece Design w/ Insert
Coupling Size
MOL25C
Material
Aluminum
Style
Clamp Screw
Color
Silver/Metallic
Weight
0.04 oz
Weight (Complete Coupling w/ Min. Bores)
1.40 oz40.00 g
Dimensional Data
Bore Size
8.00 mm
Clamp Screw Size
M3
Keyway Size
No Keyway
Length thru Bore
0.650 in16.50 mm
Outside Diameter
0.984 in25.00 mm
Overall Coupling Length
1.535 in39.00 mm
Min. Bore (Dimensions ID1/ID2)
0.197 in5.00 mm
Max. Bore (Dimensions ID1/ID2)
0.394 in10.00 mm
Cubic inches
0.62937 in³
Performance Data
Max. Operating Temperature
176.00 ºF80.00 ºC
Nominal Torque
17.70 in·lb
Max Speed
6100.00 rpm
Angular Misalignment
3.00 º
Parallel Misalignment
0.800 in
Torsional Stiffness
1770.00 in·lb/rad
Moment of Inertia
0.011 lb·in²
Features
High torsional stiffness
Maximum temperature 176° F (80° C)
Aluminum hubs with a Polyacetal insert
Available in setscrew or clamping style hubs
Notes
Nominal torque, torsional stiffness, weight and moment of inertia are based on minimum bore size.