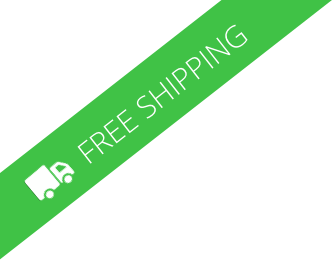 Image for Illustration purposes only. Actual product may vary
BRAND:

LoveJoy

SKU:

1796857

CONDITION:

NEW

MODEL:

68514465858
CJ 42A HUB CI 1-1/8 1/4X1/8KW
Typically ships in: 1 day
Weight:

4.0 lb

Free shipping on orders over $20
Additional Description
A complete CJ Series coupling is comprised of two standard CJ hubs and one CJ spider. Four types of spiders are available for the CJ Series.
Specifications
Description 
CJ 42A HUB CI 1-1/8 1/4X1/8KW
Hub Style
A
Type
Curved Jaw Coupling Hubs
Hub Material
Cast Iron
Style
Bored
Color
Gray
Coupling Type
Jaw
Weight
3.95 lb
Dimensional Data
Bore Size 
1 1/8 in
Coupling Size
42
Set Screw Style Coupling Size (Dimension T)
5/16-18
Set Screw Style Coupling Location Size (Dimension SL)
0.790 in20.07 mm
Keyway Size
1/4 x 1/8 in
Length thru Bore (Dimensions LTB1/LTB2)
1.970 in50.04 mm
Outside Diameter
3.74 in95 mm
Overall Coupling Length
4.960 in125.98 mm
Spider Outside Diameter
3.740 in95.00 mm
Spider Inside Diameter
1.810 in46.00 mm
Spider Thickness (Dimension W)
0.790 in20.00 mm
Min. Bore (Dimensions ID1/ID2)
0.470 in12.00 mm
Max. Bore (Dimensions ID1/ID2)
1.650 in42 mm
Dimension G
1.020 in25.91 mm
Dimension HD
2.950 in74.93 mm
Dimension U
1.570 in39.88 mm
Distance between Spider and Hub Face (Dimension CL)
0.120 in3.05 mm
Cubic inches
17.14393 in³
Performance Data
Normal Temperature Range (with 80 Shore A, 92 Shore A, and 95/98 Shore A spiders)
-40 to 212 ºF
Max. Temperature Range (with 80 Shore A, 92 Shore A, and 95/98 Shore A spiders)
-50 to 248 ºF
Nominal Torque (with 92 Shore A spider)
2345.00 in·lb
Max Torque (with 92 Shore A spider)
4690.00 in·lb
Max. Speed
6000 rpm
Angular Displacement
0.070 in
Max. Angular Displacement (∆ Ka), n=1500 [1/min]
1 º
Max. Axial Displacement (∆ Ka)
0.0790 in
Max. Radial Displacement (∆ Kr)
0.0120 in
The Curved Jaw Design
Three piece design that is easy to assemble
The curved jaw design incorporates both radial and axial curvature (crowning) to the elastomer (spider)
Hubs are offered in sintered iron, steel, aluminum, cast iron and nodular iron materials
Three different urethane elastomers available
No metal to metal contact and no lubrication required
Fail safe design due to the jaw in compression design (continues to function after the elastomer fails)
The CJ series covers a torque range of 67 to 247,800 in-lbs
Notes
Maximum bore may be achieved through the use of a shallow keyway.
Maximum bore refers to maximum straight bore with keyway allowed in hub.
Outside Diameter is equal to Dimension HD for B style aluminum sizes: 19, 24, and 28.
S = Solid hub with no bore
Spider Outside Diameter (Dimension A) is equal to Outside Diameter
The values regarding displacement are provided assuming normal operating conditions (i.e. temperature, torque with nominal rating of the coupling, speed/ RPM rating of the coupling, and misalignment). Careful installation (i.e. alignment) and periodic inspection should be provided to provide the optimum life of the coupling. Special consideration should be given as to the position of the shafts and the amount of axial movement the coupling will be exposed to. The more accurate the alignment of the coupling, will result in greater life of the elastomer. A coupling guard and rotating equipment safety procedures should always be followed. Please consult the Lovejoy web site at www.lovejoy-inc.com for assembly instructions of the curved jaw coupling.